01.12.2017 | Research article | Ausgabe 1/2017 Open Access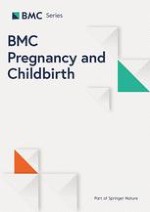 Ethnic differences in folic acid supplement use in a population-based cohort of pregnant women in Norway
Zeitschrift:
Autoren:

Tarja I. Kinnunen, Line Sletner, Christine Sommer, Martine C. Post, Anne Karen Jenum
Abstract
Background
Peri-conceptional use of folic acid supplements is recommended to prevent neural tube defects. Correct supplement use seems to be less common among ethnic minorities. We examined ethnic differences in folic acid supplement use before and during pregnancy and possible effect modification by education or planning of pregnancy.
Methods
The participants were 811 healthy pregnant women from a population-based cohort study in Oslo, Norway in 2008–2010. Ethnicity was categorized to five groups (European, Middle Eastern, South Asian, East Asian, African). Data on folic acid supplement use were obtained from hospital records and remaining data by a questionnaire. Logistic regression analyses were adjusted for age, parity, planning of pregnancy, education and Norwegian language skills.
Results
Before pregnancy, 30.1% of European women and 7.1 to 13.6% of women in the other ethnic groups used folic acid supplements (
p
 < 0.001). The adjusted odds ratio (OR) for supplement use was 0.55 (95% confidence interval 0.31; 0.96) for South Asian and 0.42 (95% confidence interval 0.19; 0.94) for Middle Eastern women compared with European women. During pregnancy, supplement use was most common in European women (65.7%) and least common in Middle Eastern (29.4%) and African women (29.0%) (
p
 < 0.001). Compared with European women, all other ethnic groups had lower adjusted odds (OR 0.30 to 0.50,
p
 < 0.05 for all) for supplement use among women with high school or less education, but not among more educated women. Planning of pregnancy did not modify the association between ethnicity and supplement use.
Conclusions
Few women used folic acid supplements before pregnancy. Educational level modified the association between ethnicity and supplement use during pregnancy. Public health campaigns should focus on increasing awareness especially in ethnic minority groups with low educational level.