01.12.2018 | Study protocol | Ausgabe 1/2018 Open Access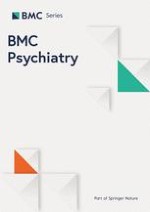 Evaluation of a multimodal school-based depression and suicide prevention program among Dutch adolescents: design of a cluster-randomized controlled trial
Zeitschrift:
Autoren:

Mandy W. M. Gijzen, Daan H. M. Creemers, Sanne P. A. Rasing, Filip Smit, Rutger C. M. E. Engels
Abstract
Background
Since 2010, suicide has been the most important cause of mortality in youth aged 15 to 29 years in the Netherlands. Depression is an important risk factor for suicidal behaviors (i.e., suicide ideation, deliberate self-harm, planning, and suicide attempts) in adolescents. Adolescents who develop depressive symptoms, are also at risk for adult depression. This developmental continuity is especially noticeable in adolescents compared to other age groups; therefore, it is necessary to develop preventive strategies for teens. This study will test a multimodal school-based approach to suicide and depression prevention, which integrates universal and targeted approaches and includes various stakeholders (schools, adolescents, parents, and mental health professionals) simultaneously.
Methods
We will perform a cluster randomized controlled trial (RCT) with an intervention and control condition to test the effectiveness of a school-based multimodal stepped-prevention program for depression and suicidal behaviors in adolescents. Adolescents in their second year of secondary education will participate in the study. The participants in the intervention condition will receive the entire multimodal stepped-preventive program comprising early screening and detection of suicidal behaviors and depressive symptoms, a safety net consisting of gatekeepers at school, followed by universal and indicated prevention. The participants in the control condition will undergo only the screening and the safety net of gatekeepers at schools. They will complete assessments at baseline, post-intervention, and 6, 12, and 24-month follow-up. Primary outcome will be suicidal behaviors measured at 12-months follow-up. Additionally, the present study will identify mechanisms that mediate and moderate the program effects and test the effect of the program on various secondary outcomes.
Discussion
If the school-based multimodal stepped-prevention program proves to be effective, it could be implemented in schools on a large scale.
Trial registration
The study is registered in the Dutch Trial Register (
NTR6622
).