01.12.2018 | Study protocol | Ausgabe 1/2018 Open Access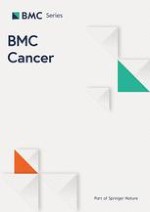 Evaluation of postoperative ascites after somatostatin infusion following hepatectomy for hepatocellular carcinoma by laparotomy: a multicenter randomized double-blind controlled trial (SOMAPROTECT)
Zeitschrift:
Autoren:

Kayvan Mohkam, Michel Rayar, Jean-Philippe Adam, Fabrice Muscari, Agnès Rode, Philippe Merle, Pierre Pradat, Stéphanie Bauler, Isabelle Delfour, Laurence Chiche, Christian Ducerf, Karim Boudjema, Mickaël Lesurtel, Christophe Laurent, Jean-Yves Mabrut
Abstract
Background
The majority of patients undergoing hepatectomy for hepatocellular carcinoma (HCC) suffer from underlying liver disease and are exposed to the risk of postoperative ascites, which is favored by an imbalance between portal venous inflow and a diminished hepatic volume. Finding a reversible, non-invasive method for modulating the portal inflow would be of interest as it could be used temporarily during the early postoperative course. Somatostatin, a well-known drug already used in several indications, may limit the risk of postoperative ascites and liver failure by decreasing portal pressure after hepatectomy for HCC in patients with underlying liver disease. We aimed to evaluate the impact of somatostatin postoperative infusion on the incidence of ascites following hepatectomy by laparotomy for HCC in patients with underlying liver disease.
Methods/design
The SOMAPROTECT study is a multicenter randomized double-blind placebo controlled phase III trial comparing two arms of patients with underlying liver disease undergoing hepatectomy for HCC by open approach. All patients will have primary abdominal drainage before closure. Patients in the experimental arm will receive a postoperative intravenous infusion of somatostatin during 6 days. Patients in the control group will receive a placebo infusion for the same duration. The primary endpoint will be the presence or absence of postoperative ascites occurring during the 90-day postoperative course, defined as ≥500 ml/24 h of fluid in the drains during at least 3 days or any ascites requiring an invasive procedure comprising percutaneous puncture or drainage. Secondary endpoints will be duration and total volume of ascites, postoperative 90-day mortality and morbidity, liver failure, acute renal failure, length of stay in intensive care unit and hospital stay. The total number of patients to be enrolled was calculated to be 152.
Discussion
Postoperative ascites remains a major issue after hepatectomy for HCC as it is associated with increased morbidity, liver and renal failure, the need for specific treatments and prolonged hospital stay. This study represents the first randomized controlled trial to assess the benefits of somatostatin on the risk of postoperative ascites after surgery for HCC.
Trial registration
NCT02799212
(ClinicalTrials.gov identifier). Registered prior to conducting the research on 9 June 2016.