01.12.2012 | Research | Ausgabe 1/2012 Open Access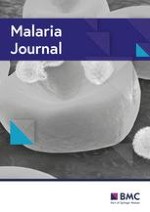 Evaluation of the rapid diagnostic test CareStart pLDH Malaria (Pf-pLDH/pan-pLDH) for the diagnosis of malaria in a reference setting
Zeitschrift:
Autoren:

Marloes Heutmekers, Philippe Gillet, Jessica Maltha, Annelies Scheirlinck, Lieselotte Cnops, Emmanuel Bottieau, Marjan Van Esbroeck, Jan Jacobs
Wichtige Hinweise
Electronic supplementary material
The online version of this article (doi:
10.​1186/​1475-2875-11-204
) contains supplementary material, which is available to authorized users.
Competing interests
The authors declare that they have no competing interests.
Authors' contributions
PG and JJ designed the study protocol, MVE and EB organized prospective sample collection. MH, JM, AS and PG carried out the RDT test evaluations, LC performed the PCR analysis, MH, PG, JM and JJ analyzed and interpreted the results. MH and JJ drafted the manuscript. All authors critically reviewed the manuscript and approved the final manuscript.
Abstract
Background
The present study evaluated CareStart pLDH Malaria, a three-band rapid diagnostic test detecting
Plasmodium falciparum-
specific parasite lactate dehydrogenase (Pf-pLDH) and pan
Plasmodium
-specific pLDH (pan-pLDH) in a reference setting.
Methods
CareStart pLDH was retrospectively and prospectively assessed with a panel of stored (n = 498) and fresh (n = 77) blood samples obtained in international travelers suspected of malaria. Both panels comprised all four
Plasmodium
species; the retrospective panel comprised also
Plasmodium
negative samples. The reference method was microscopy corrected by PCR. The prospective panel was run side-to-side with OptiMAL (Pf-pLDH/pan-pLDH) and SDFK60 (histidine-rich protein-2 (HRP-2)/pan-pLDH).
Results
In the retrospective evaluation, overall sensitivity for
P. falciparum
samples (n = 247) was 94.7%, reaching 98.7% for parasite densities > 1,000/μl. Most false negative results occurred among samples with pure gametocytaemia (2/12, 16.7%) and at parasite densities ≤ 100/μl (7/12, 58.3%). None of the
Plasmodium
negative samples (n = 96) showed visible test lines. Sensitivities for
Plasmodium vivax
(n = 70),
Plasmodium ovale
(n = 69) and
Plasmodium malariae
(n = 16) were 74.3%, 31.9% and 25.0% respectively. Wrong species identification occurred in 10 (2.5%) samples and was mainly due to
P. vivax
samples reacting with the Pf-pLDH test line. Overall, Pf-pLDH test lines showed higher line intensities compared to the pan-pLDH lines (67.9% and 23.0% medium and strong line intensities for
P. falciparum
). In the prospective panel (77
Plasmodium
-positive samples), CareStart pLDH showed higher sensitivities for
P. falciparum
compared to OptiMAL (p = 0.008), lower sensitivities for
P. falciparum
as compare to SDFK60 (although not reaching statistical significance, p = 0.08) and higher sensitivities for
P. ovale c
ompared to both OptiMAL (p = 0.03) and SDFK60 (p = 0.01). Inter-observer and test reproducibility were good to excellent.
Conclusion
CareStart pLDH performed excellent for the detection of
P. falciparum,
well for
P. vivax
, but poor for
P. ovale
and
P. malariae.