01.12.2012 | Research article | Ausgabe 1/2012 Open Access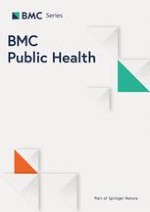 Evidence to support a food-based dietary guideline on sugar consumption in South Africa
Zeitschrift:
Autoren:

Nelia P Steyn, Norman J Temple
Wichtige Hinweise
Nelia P Steyn and Norman J Temple contributed equally to this work.
Competing interests
The authors declare that they have no competing interests.
Authors' contributions
NS and NT jointly did a literature search and drafted the manuscript. Both authors read and approved the final manuscript.
Background
In 2002 the Department of Health in South Africa (SA) adopted food-based dietary guidelines, including one on sugar stating: "Use food and drinks containing sugar sparingly and not between meals" [
1
]. Food-based dietary guidelines are simple dietary messages aimed at improving the health of the population by focusing on relevant nutritional issues. South Africa currently has eleven such guidelines which are a public health measure for preventing nutritional disorders. These are shown in Table
1
.
Table 1
South African food-based dietary guidelines approved by Department of Health as a health promotion tool
| Food-based dietary guideline | Underlying reason for guideline |
| --- | --- |
| Enjoy a variety of foods | Protection against micronutrient deficiencies |
| Be active | Prevention of non-communicable diseases |
| Make starchy foods the basis of most meals | Emphasising that carbohydrates also play a role. Also prevention of under-nutrition |
| Eat dry beans, peas, lentils and soya regularly | Affordable source of protein and minerals |
| Chicken, fish, milk, meat or eggs can be eaten daily | Promoting sources of animal protein and contributing to iron and calcium needs |
| Drink lots of clean safe water | To maintain healthy body hydration |
| Eat plenty of fruit and vegetables every day | For prevention of non-communicable diseases and micronutrient deficiencies. A |
| Eat fats sparingly | Prevention of non-communicable diseases |
| Use salt sparingly | Prevention of hypertension |
| Use food and drinks containing sugar sparingly and not between meals | Prevention of dental caries |
| If you drink alcohol, drink sensibly | Prevention of chronic alcoholism and micronutrient deficiencies |
The food-based guideline on sugar intake was based on evidence published by the WHO/FAO Expert Consultation Group [
2
] as well as evidence from local SA studies published in peer reviewed journals up to, and including, the time the manuscript was published. The authors believed that there was sufficient evidence available at the time showing an association between a high sugar intake and increased risk of dental caries and obesity. At the time increased risk due to sugar intake was not associated with any other disease conditions.
Methods
In the current paper the authors reviewed new evidence published from 2000 up to January 2012, in order to re-evaluate the appropriateness of the "sugar" guideline. There were two facts which hampered this assessment: first, there were no national dietary data for adult South Africans, and, secondly, the most recent national dental data were from 1999–2002 [
3
,
4
].
In order to find recent data on sugar intake in South Africa a review was undertaken and the following databases were searched for original research studies (descriptive or other) in SA since 2000 using the search terms:
sugar AND dental caries AND South Africa; sugar AND non-communicable diseases AND South Africa; sugar AND obesity AND South Africa; sugar AND diabetes AND South Africa; sugar AND micronutrient dilution AND South Africa.
PubMed, Cochrane Library, and ScienceDirect were searched as well as the website of the local nutrition journal- South African Journal of Clinical Nutrition (SAJCN). Additionally, the websites of the SA Medical Research Council (SAMRC) and Department of Health were searched for data on national surveys. In this publication, sugar or sucrose, refers to "added sugar "which refers to all mono-and disaccharides added to foods and drinks in preparation and cooking.
Results and discussion
The initial search led to 12 articles in PubMed, 0 in Cochrane, 35 in ScienceDirect, 5 in the SAJCN and 3 reports from Department of Health/SAMRC (Table
2
). However, after reading the abstracts only 7 articles from PubMed [
1
,
5
–
10
], 4 from SAJCN [
11
–
14
] and 3 reports [
4
,
15
,
16
] were retained for use in the manuscript as being relevant to the current review. Hand searching of reference lists of SAJCN articles produced two more articles [
17
,
18
].
Table 2
Relevant articles generated by using the search terms "sugar" AND "South Africa" AND Terms provided below
| Sugar AND South Africa AND | PubMed | Cochrane | ScienceDirect | SAJCN | Reports |
| --- | --- | --- | --- | --- | --- |
| Dental caries | 7 | 0 | 9 | 0 | 2(2) |
| Non-communicable diseases | 0 | 0 | 1 | 0 | 0 |
| Diabetes | 3 | 0 | 14 | 0 | 0 |
| Obesity | 1 | 0 | 11 | 0 | 0 |
| Micronutrient dilution OR dietary intake | 1 | 0 | 0 | 5 | 1 |
| Total articles retrieved | 12 | 0 | 35 | 5 | 3 |
| Articles of relevant studies after studying abstracts | 7 | 0 | 0 | 5 | 3 |
Sugar consumption in South Africa
Sugar and dental caries
Sugar and malnutrition
Malnutrition in children is frequently an outcome of inappropriate child-feeding practices. This is commonly due to limited access to fresh nutrient-dense foods resulting in substitution of low-cost, energy-dense, nutrient-poor sugary and fatty foods [
30
]. This changed food environment may result from changes in traditional ethnic eating patterns or from food insecurity arising from poverty.
Sugar provides only empty calories and for that reason it has often been suggested that a high consumption of sugar displaces nutrients from the diet [
31
]. In two South African studies this has been documented [
1
,
32
]. Data from the NFCS was divided into tertiles according to sugar consumption. Protein intake was significantly lower in the highest tertile of sugar intake than in the lowest (40 vs 45 g per day; p = 0.04), as was protein as % E (12 vs 14 % E; p = 0.02) [
1
]. Thiamine intake was also significantly lower in the highest sugar tertile group compared with the lowest group (0.51 vs 0.65 mg per day; p = 0.0001). In a study of black elderly women energy, protein, fibre, vitamin B6, thiamine, folate, vitamin C, iron calcium, zinc and selenium intake were significantly lowest in women in the highest percentage energy tertile [
32
].
While a recent review on micronutrient dilution was inconclusive and cited methodological issues as being a considerable constraint to obtaining reliable evidence [
33
], two national studies have provided valuable data regarding nutrient dilution [
34
,
35
]. Joyce and Gibney [
34
] evaluated the Irish National Children's Food Survey and the National Teen Food Survey data which used 7-day food diaries. Their results indicate that a high intake of added sugar is associated with decreased micronutrient density of the diet resulting in dietary inadequacies. The nutrients significantly affected were magnesium, calcium, zinc and vitamins B12 and C. Gibson and Boyd [
35
] evaluated the micronutrient density of the diets of British children, aged 4 to 18 years. The data came from the National Diet and Nutrition Survey which also used 7-day food diaries. They compared micronutrient intakes in low and high consumers of sugar (quintiles 1 and 5; 9 % and 23 % of E, respectively). Nutrients most affected negatively by a high sugar intake were zinc, magnesium, iron and vitamin A. Although the differences were relatively modest, it needs to be taken into consideration that intakes of most nutrients (except zinc) exceeded the reference intakes. The researchers suggested that the impact may be more severe when children are consuming inadequate amounts of nutrients.
Sugar and obesity
Sugar and type 2 diabetes
The literature review on SA studies did not illicit any publications regarding a direct relationship between sugar intake and diabetes. However international reviews in this regard provide evidence of a strong association between SSBs and type 2 diabetes. Schulze et al. [
43
] examined the association between sugar sweetened drinks, weight gain and increased risk of type 2 diabetes (T2D) in a cohort of 91 249 women from the Nurses Study. They found that women who had 1 or more SSB per day over a 4 year period gained more weight than those who decreased their intake of SSBs after adjusting for lifestyle and other confounders. Furthermore women who had 1 or more SSBs had a relative risk (RR) of type 2 diabetes of 1.83 (CI 1.42-2.36; p < 001) compared with those who consumed less than 1 drink per day. Consumption of sweetened fruit juice conferred a 2.00 RR (CI = 1.33-3.03; p = 0.001) for having 1 or more drinks a day compared with having less than 1.
A meta-analyses recently published evaluated 11 studies with metabolic syndrome as outcomes of T2D [
44
]. Inclusion criteria were studies with a prospective cohort design, end points which included the metabolic syndrome (MS) or T2D, relative risk calculations and adjustment for confounders. This resulted in 11 studies on the MS and 8 on T2D. The studies included comprised 310 819 participants in total. Participants having 1–2 servings SSBs per day had a 1.26 (CI 1.12-1.41) greater risk of developing T2D and a 1.20 greater risk (CI = 1.02-1.42) of MS compared with those having less than 1 serving a month.
A study by De Koning et al. [
45
] included 40 389 healthy men from the Health Professionals Follow-up Study, a prospective study over 20 years. An association was tested between intake of SSBs and T2D. After 20 years 2680 cases of T2D were found. The hazard risk (HR) for SSB intake and T2D was 1.09 (p < 0.01) after adjusting for confounders. The HR was not significant when tested for artificially sweetened beverages.
Cardiovascular disease risk
Conclusions
The current sugar guideline used in South Africa:
 Use foods and drinks that contain sugar sparingly and not between meals 
should remain as is, however the above points should be included in recommended dietary guidelines which accompany the food-based dietary guidelines.
Acknowledgements
HSRC for funding this research.
This article is published under license to BioMed Central Ltd. This is an Open Access article distributed under the terms of the Creative Commons Attribution License (
http://​creativecommons.​org/​licenses/​by/​2.​0
), which permits unrestricted use, distribution, and reproduction in any medium, provided the original work is properly cited.
Competing interests
The authors declare that they have no competing interests.
Authors' contributions
NS and NT jointly did a literature search and drafted the manuscript. Both authors read and approved the final manuscript.