01.12.2018 | Study protocol | Ausgabe 1/2018 Open Access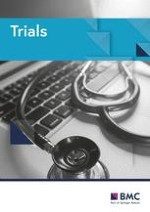 Exercise during and after neoadjuvant rectal cancer treatment (the EXERT trial): study protocol for a randomized controlled trial
Zeitschrift:
Autoren:

Andria R. Morielli, Nawaid Usmani, Normand G. Boulé, Diane Severin, Keith Tankel, Tirath Nijjar, Kurian Joseph, Alysa Fairchild, Kerry S. Courneya
Wichtige Hinweise
Electronic supplementary material
Abstract
Background
Standard treatment for locally advanced rectal cancer includes 5–6 weeks of neoadjuvant chemoradiotherapy (NACRT) followed by total mesorectal excision 6–8 weeks later. NACRT improves local disease control and surgical outcomes but also causes side effects including fatigue, diarrhea, hand-foot syndrome, and physical deconditioning that may impede quality of life (QoL), treatment completion, treatment response, and long-term prognosis. Interventions to improve treatment outcomes and manage side effects that are safe, tolerable and low-cost are highly desirable. Exercise has been shown to improve some of these outcomes in other cancer patient groups but no study to date has examined the potential benefits (and harms) of exercise training during and after NACRT for rectal cancer.
Methods/design
The Exercise During and After Neoadjuvant Rectal Cancer Treatment (EXERT) trial is a single-center, prospective, two-armed, phase II randomized controlled trial designed to test the preliminary efficacy of exercise training in this clinical setting and to further evaluate its feasibility and safety. Participants will be 60 rectal cancer patients scheduled to receive long-course NACRT followed by total mesorectal excision. Participants will be randomly assigned to exercise training or usual care. Participants in the exercise training group will be asked to complete three supervised, high-intensity interval training sessions/week during NACRT and ≥ 150 min/week of unsupervised, moderate-to-vigorous-intensity, continuous exercise training after NACRT prior to surgery. Participants in the usual care group will be asked not to increase their exercise from baseline. Assessments will be completed pre NACRT, post NACRT, and pre surgery. The primary endpoint will be cardiorespiratory fitness (VO2 peak) at the post-NACRT time point assessed by a graded exercise test. Secondary endpoints will include functional fitness assessed by the Senior's Fitness Test, QoL assessed by the European Organisation of Research and Treatment of Cancer, and symptom management assessed by the M.D. Anderson Symptom Inventory. Exploratory clinical endpoints will include treatment toxicities, treatment completion, treatment response, and surgical complications.
Discussion
If the preliminary findings of EXERT are positive, additional research will be warranted to confirm whether exercise is an innovative treatment to maintain QoL, manage side effects, and/or improve treatment outcomes in rectal cancer patients.
Trial registration
ClinicalTrials.gov, ID:
NCT03082495
. Registered on 9 February, 2017.