28.11.2016 | General Gynecology | Ausgabe 3/2017 Open Access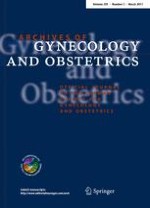 Experience with oral emergency contraception since the OTC switch in Germany
Zeitschrift:
Autoren:

Marion Kiechle, Miriam Neuenfeldt
Abstract
Purpose
In March 2015, the oral emergency contraceptives levonorgestrel (LNG) and ulipristal acetate (UPA) were released from prescription-only status in Germany. The main research question is to analyse whether the OTC status of oral emergency contraceptives has an influence on the patterns of use.
Methods
All information is based on searches for public domain sources on emergency contraception. Searches were made for scientific publications, statistics, and surveys.
Results
Due to additional active ingredient properties, UPA is superior to LNG in terms of ovulation-inhibiting effect. Since the OTC switch, demand for oral emergency contraceptives has risen by almost 50%, especially at weekends when sexual encounters and thus contraceptive failures are most frequent. However, the age distribution of the users has not changed as a result of the OTC switch. Doctors still play an important role in advising on emergency contraception after the removal of the prescription-only requirement. Pregnancies despite emergency contraception are terminated in more than half of the cases. In federal states with higher rates of use of the morning-after pill, fewer terminations of pregnancy were performed.
Conclusion
As a result of the OTC switch, more women and girls use the morning-after pill after unprotected intercourse and the time between unprotected intercourse and taking the oral emergency contraceptive decreases. This is of great advantage in terms of the mechanism of action. UPA is used more frequently than LNG. Only half of all people aged between 16 and 39 years in Germany are aware of the morning-after pill and 94% of women who had a pregnancy terminated in 2015 did not use any emergency contraception after the unprotected intercourse. In the population, there is still a great need for information and education on contraception and emergency contraception.