01.12.2017 | Research | Ausgabe 1/2017 Open Access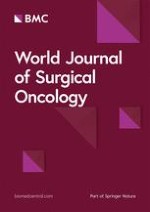 Exploring the FGFR3-related oncogenic mechanism in bladder cancer using bioinformatics strategy
Zeitschrift:
Autoren:

Wei Cao, Enguang Ma, Li Zhou, Tan Yuan, Chunying Zhang
Wichtige Hinweise
Wei Cao and Enguang Ma are co-first author.
Abstract
Background
Aberrant activation of fibroblast growth factor receptor 3 (FGFR3) is frequently observed in bladder cancer, but how it involved in carcinogenesis is not well understood. The current study was aimed to investigate the underlying mechanism on the progression of bladder cancer.
Methods
The GSE41035 dataset downloaded from Gene Expression Omnibus was used to identify the differentially expressed genes (DEGs) between bladder cancer cell line RT112 with or without depletion of FGFR3, and gene ontology enrichment analysis was performed. Then, FGFR3-centered protein–protein interaction (PPI) and regulatory networks were constructed. Combined with the data retrieved from GSE31684, prognostic makers for bladder cancer were predicted.
Results
We identified a total of 2855 DEGs, and most of them were associated with blood vessel morphogenesis and cell division. In addition, KIAA1377, POLA2, FGFR3, and EPHA4 were the hub genes with high degree in the FGFR3-centered PPI network. Besides, 17 microRNAs (miRNAs) and 6 transcriptional factors (TFs) were predicted to be the regulators of the nodes in PPI network. Moreover, CSTF2, POLA1, HMOX2, and EFNB2 may be associated with the prognosis of bladder cancer patient.
Conclusions
The current study may provide some insights into the molecular mechanism of FGFR3 as a mediator in bladder cancer.