01.12.2012 | Research | Ausgabe 1/2012 Open Access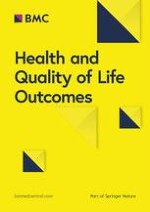 Factors associated with health-related quality of life among Chinese caregivers of the older adults living in the community: a cross-sectional study
Zeitschrift:
Autoren:

Xiaoshi Yang, Yiming Hao, Shernelle Marlah George, Lie Wang
Wichtige Hinweise
Competing interests
The authors declare that they have no competing interests.
Authors' contributions
XY the data collection, statistical analysis and drafting and revision of the manuscript. YH contributed to interpretation and collection of the data, SMG contributed to the data collection and revision of the manuscript. LW was responsible for the development, design. All authors read and approved the final manuscript.
Abstract
Background
Under the culture of filial piety and due to the Confucianism spirit in China, family caregivers usually undertake the responsibilities of caring for the older adults. They usually suffer from a heavy burden which is believed to impair their mental and physical health. Thus this study aims to describe the health-related quality of life (HRQOL) among Chinese caregivers of the older adults living in the community and explore the predictors of caregivers' HRQOL.
Methods
A cross-sectional study was conducted through convenience sampling. The study population was composed of 1,144 caregivers of older adults who suffered from one or more types of chronic diseases in 15 communities in 3 eastern cities of China. Family caregivers were interviewed face-to-face using the 36-item Short-Form Health Survey (SF-36) and the ZARIT Caregiver Burden interview (ZBI) scales. The Antonovsky's Sense of coherence (SOC) scale was also used to measure personal coping capability of the caregivers. Hierarchical multiple regression analysis (HMR) was performed to explore the predictors of caregivers' HRQOL.
Results
The majority of the caregivers were females (60.0%) or adult children (66.5%). Mental QOL was significantly lower than physical QOL. Hierarchical multiple regression analysis showed that Demographic Characteristics of Caregivers, Patients' Characteristics, and Subjective Caregiver Burden explained most of the total variance of all aspects of HRQOL. While, Objective Caregiving Tasks was only associated with physical QOL. Subjective Caregiver Burden was the strongest predictor of both physical and mental QOL. SOC was also a strong predictor of physical and mental QOL.
Conclusions
The mental QOL of the caregivers of older adults was disrupted more seriously than physical QOL. Additionally, Subjective Caregiver Burden might decrease caregiver' health. A decrease in caregiver burden could promote better management of caregiving tasks, and improve HRQOL. Also, coping capabilities, like SOC, are needed to decrease the impact of caregiving on HRQOL of Chinese caregivers of the older adults.