29.05.2018 | Original Paper | Sonderheft 1/2018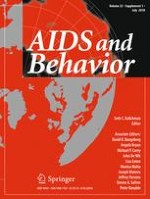 Factors Associated with Maternal-Child Transmission of HIV-1 in Southeastern Brazil: A Retrospective Study
Zeitschrift:
Autoren:

Thiago Nascimento do Prado, Deborah Bain Brickley, Nancy K. Hills, Eliana Zandonade, Sandra Fagundes Moreira-Silva, Angélica Espinosa Miranda
Abstract
Mother-to-child transmission (MTCT) is the main mode of HIV-1 acquisition among young children worldwide. The goals of this study were to estimate the proportion of HIV MTCT and to identify
factors associated with transmission.
We reviewed data for HIV-infected pregnant women that had been reported to the National Information on Reportable Diseases System (SINAN) in Espírito Santo state, Brazil, between January 2007 and December 2012. HIV cases in children were followed until age 18 months. The proportion of women who transmitted HIV to their babies was 14% (95% CI 11–17%). In a multivariate logistic regression model, pregnant women who had lower than primary school education (OR 2.74; 95% CI 1.31–5.71), had 2 or more pregnancies during the study period (OR 2.28; 95% CI 1.07–4.84), had emergency cesarean delivery (OR 4.32; 95% CI 1.57–11.9), and did not receive antiretroviral therapy during prenatal care (OR 2.41; 95% CI 1.09–5.31) had higher odds of HIV MTCT. Effort should be made to encourage health care workers and pregnant women to use services for the prevention of MTCT.