01.12.2018 | Research article | Ausgabe 1/2018 Open Access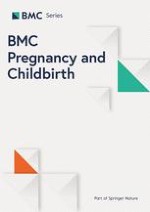 Factors influencing access of pregnant women and their infants to their local healthcare system: a prospective, multi-centre, observational study
Zeitschrift:
Autoren:

Shabir A. Madhi, Luis M. Rivera, Xavier Sáez-Llorens, Clara Menéndez, Nazira Carrim-Ganey, Mark F. Cotton, Darren Katzman, Mariëtha M. Luttig, Rosalba Candelario, Sherryl Baker, Mahua Roychoudhury
Wichtige Hinweise
Electronic supplementary material
Abstract
Background
The successful implementation of maternal vaccination relies on results of clinical trials, considering the prenatal and postnatal attendance at selected healthcare institutions. This study evaluated factors influencing maternal/infant access to healthcare facilities to identify potential barriers to participation in future clinical trials on maternal vaccination.
Methods
In this prospective, multi-centre, observational study, pregnant women (
N
 = 3243) were enrolled at ten sites across Panama, the Dominican Republic, South Africa, and Mozambique between 2012 and 2014. They completed questionnaires at enrolment, delivery, and infant follow-up (90 days post-partum) visits, including questions on transportation, phone accessibility, alternative childcare, gestational age at enrolment, delivery location, and health status of their infant. Logistic regression was used to identify factors significantly associated with return to study site for delivery or infant follow-up visits.
Results
Among 3229 enrolled women with delivery information, 63.6% (range across sites: 25.3–91.5%) returned to study site for delivery. Older women and those at later gestational age at enrolment were more likely to deliver at the study site. While heterogeneities were observed at site level, shorter travel time at delivery and increased transportation costs at enrolment were associated with increased likelihood of women returning to study site for delivery. Among 3145 women with live-born infants, 3077 (95.3%) provided 90-day follow-up information; of these, 68.9% (range across sites: 25.6–98.9%) returned to study site for follow-up visits. Women with other children and with lower transportation costs at delivery were more likely to return to study site for follow-up visits. Among 666 infants reported sick, 94.3% were taken to a healthcare facility, with only 41.9% (range across sites: 4.9–77.3%) to the study site.
Conclusion
Although high retention was observed from enrolment through 90 days after delivery, post-partum surveillance should be broadened beyond the study sites and additional follow-up visits should be planned within the neonatal period. The factors influencing maternal/infant access to healthcare facilities and the issues identified in this study should be taken into consideration in planning future clinical studies on maternal immunisation in low- and middle-income countries.
Trial registration
The study was registered at ClinicalTrial.gov (
NCT01734434
) on November 22, 2012.