01.12.2015 | Research article | Ausgabe 1/2015 Open Access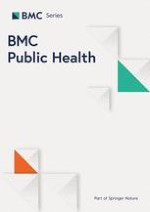 Factors influencing first-time mothers' introduction of complementary foods: a qualitative exploration
Zeitschrift:
Autoren:

Anne Walsh, Lauren Kearney, Nicole Dennis
Wichtige Hinweise
Anne Walsh and Lauren Kearney contributed equally to this work.
Competing interests
The authors declare that there were no competing interests.
Authors' contributions
AW contributed to the study design, theoretical framework and edited the manuscript. LK conducted the data analysis and drafted the manuscript. ND conducted the preliminary work and collected and transcribed the data. All authors read and approved the final manuscript.
Authors' information
Dr. Anne Walsh: an academic at the Queensland University of Technology. Her roles involve lecturing, and researching and teaching research methods. She has research and published extensively using the TPB (over a 12 year period) as a masters and PhD student and researcher. She has supervised a PhD candidate using the TPB. Anne and describes herself as a mixed method researcher using a mixture of qualitative and quantitative methods for her research.
Dr. Lauren Kearney: a clinician as a community child health nurse for many years assisting mothers with their babies. More recently she became a research fellow attached to the University of the Sunshine Coast. Lauren's PhD was a qualitative study and she has been involved in other research since receiving her PhD.
Nicole Dennis: clinical dietitian with experience in paediatric oncology and the community. Nicole is a novice researcher with this as her first data collection for a PhD.
Abstract
Background
Optimal infant nutrition comprises exclusive breastfeeding, with complementary foods introduced from six months of age. How parents make decisions regarding this is poorly studied. This study begins to address the dearth of research into the decision-making processes used by first-time mothers relating to the introduction of complementary foods.
Methods
This qualitative explorative study was conducted using interviews (13) and focus groups (3). A semi-structured interview guide based on the Theory of Planned Behaviour (TPB). The TPB, a well-validated decision-making model, identifies the key determinants of a behaviour through behavioural beliefs, subjective norms, and perceived behavioural control over the behaviour. It is purported that these beliefs predict behavioural intention to perform the behaviour, and performing the behaviour.
A purposive, convenience, sample of 21 metropolitan parents recruited through advertising at local playgroups and childcare centres, and electronically through the University community email list self-selected to participate. Data were analysed thematically within the theoretical constructs: behavioural beliefs, subjective norms and perceived behavioural control. Data relating to sources of information about the introduction of complementary foods were also collected.
Results
Overall, first-time mothers found that waiting until six months was challenging despite knowledge of the WHO recommendations and an initial desire to comply with this guideline. Beliefs that complementary foods would assist the infants' weight gain, sleeping patterns and enjoyment at meal times were identified. Barriers preventing parents complying with the recommendations included subjective and group norms, peer influences, infant cues indicating early readiness and food labelling inconsistencies. The most valued information source was from peers who had recently introduced complementary foods.
Conclusions
First-time mothers in this study did not demonstrate a good understanding of the rationale behind the WHO recommendations, nor did they understand fully the signs of readiness of infants to commence solid foods. Factors that assisted waiting until six months were a trusting relationship with a health professional whose practice and advice was consistent with the recommendations and/or when their infant was developmentally ready for complementary foods at six months and accepted them with ease and enthusiasm. Barriers preventing parents complying with the recommendations included subjective and group norms, peer influences, infant cues indicating early readiness and food labelling inconsistencies.