01.12.2017 | Research article | Ausgabe 1/2017 Open Access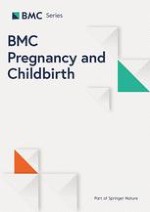 Factors influencing implementation of interventions to promote birth preparedness and complication readiness
Zeitschrift:
Autoren:

Andrea Solnes Miltenburg, Yadira Roggeveen, Jos van Roosmalen, Helen Smith
Wichtige Hinweise
Electronic supplementary material
The online version of this article (doi:
10.​1186/​s12884-017-1448-8
) contains supplementary material, which is available to authorized users.
Abbreviations
BPCR
Birth Preparedness and Complication Readiness
JHPIEGO
Johns Hopkins Program for International Education in Gynecology and Obstetrics NGO
Non Governmental Organization
SURE
Supporting the Use of Research Evidence
TBA
Traditional Birth Attendant
WHO
World Health Organization
Background
Methods
This article reports a secondary analysis of studies identified in a systematic review conducted in 2013 [
1
,
6
] and additional articles identified through a subsequent search. The systematic review included articles published in English between 2000–2012, identified from PubMed, Embase and CINAHL plus a manual search of the grey literature and a database that included results of systematic mapping of maternal health research in low- and middle-income countries [
7
]. The original review was concerned with effects on care seeking including use of a skilled attendant at birth (SBA) or facility birth, use of antenatal care (ANC) as well as effects on knowledge and preparations made for BPCR.
For this secondary analysis of factors influencing implementation, we included all articles included in the systematic review [
n
= 33] of 20 BPCR interventions. Additional identified studies include 16 papers on BPCR consisting mainly of descriptive studies [
8
–
23
] and a methodological evaluation of BPCR [
24
] which were identified through the original search but excluded for the systematic review. A subsequent search identified 14 newly published studies of the past 3 years for inclusion in this article [
25
–
38
]. In total we reviewed 64 papers for this secondary analysis.
For the findings presented in this paper, we conducted a narrative synthesis of qualitative information on implementation factors from the 64 papers. We used an adapted SURE (Supporting the Use of Research Evidence) framework to guide the extraction of relevant information from studies and to structure the synthesis [
39
]. The framework comprises a comprehensive list of barriers and facilitators to implementing health systems interventions including stakeholder knowledge and attitudes, health service delivery factors, and social and political considerations; the framework has been used in other systematic reviews of qualitative evidence [
40
,
41
].
Results
Discussion
Linking implementation factors with improvements in care seeking outcomes
For studies included in the original systematic review that reported improvements in use of SBA or birth in a facility, the important factors that seemed to make a difference were positive perceptions of the intervention among women, families and community members and readily understood BPCR messages which motivated behaviour change [
43
,
45
,
52
]. Positive behaviour change, which could be making more preparations for childbirth or choosing to give birth with a skilled attendant, seemed to be more likely in women with higher levels of formal education [
11
,
13
,
15
,
17
,
21
,
56
,
57
], when husbands (as well as women) were targeted with BPCR messages on the need for SBA [
43
,
45
,
52
,
61
], or when the intervention helped to lessen the influence of traditional or cultural barriers [
51
]. In studies where BPCR interventions led to no or marginal improvements in number of women giving birth with a skilled attendant or at a facility, preference for home birth and underlying cultural beliefs mitigated the need for facility birth [
47
,
53
,
55
].
Political instability [
50
,
55
,
68
] and short duration of interventions [
42
,
50
] were reported to be among factors which prevented BPCR interventions impacting on care seeking outcomes. On the contrary, in studies reporting improvements in SBA or facility birth, BPCR was generally implemented within a package of interventions designed to address both demand and supply strengthening [
43
,
46
,
49
,
51
,
56
,
64
]. It is well recognized that community sensitization to BPCR without concurrent improvements in access to facilities and the quality of care provided will have little impact on care seeking or other health outcomes [
43
,
55
]
.
When interventions were integrated into existing government health service delivery systems [
51
,
70
], or were delivered in partnership with relevant safe motherhood stakeholders to ensure close links between the community and facilities [
43
,
45
], this seemed to increase impact on care-seeking outcomes. According to study evaluations the inclusion of perceptions of hospital management and sub-district policy makers on BPCR should be part of and could facilitate NGO implementation strategies [
65
]. These stakeholders could be offered support to make quality improvements in health policy making [
72
].
Limitations
Firstly, the variety of definitions and topics used to describe BPCR complicate interpretation of results, context and policy advice. Seven authors did not specify any BPCR definition [
42
,
46
,
53
,
56
,
61
,
64
,
73
]. Six interventions were focused on complication readiness only [
43
,
46
,
47
,
59
,
67
,
70
]. Five authors did explain that BPCR should also include preparedness for routine birth, [
48
,
51
–
54
] although in one study this was not part of the intervention [
43
]. In areas with extremely low SBA use, ensuring improved conditions at home [preparing birth kits, a clean confinement room] were considered improvements in BPCR [
43
,
46
,
47
,
59
,
67
]. Secondly, skilled birth attendants are variously described in the included studies, making extrapolation of results from one context to another difficult. Ten studies defined skilled birth attendants as [
47
,
51
–
53
,
55
,
56
,
59
,
64
,
67
,
70
] doctors, midwives or nurses. In some studies - as per WHO definition - unqualified staff including nurse aides were considered SBAs [
47
,
53
,
56
,
64
]. Other studies reported on health facility births [
43
,
44
,
46
,
49
,
51
,
61
,
64
,
67
,
68
] which does not necessarily mean the presence of a SBA. Two interventions included promotion of skilled care irrespective of location which consequently resulted in inclusion of home birth with SBAs [
45
,
50
]. As study contexts varied vastly, comparing studies on intervention and outcomes remains difficult. In our view defining interventions and outcome measures properly is crucial in BPCR, as improper definitions complicate interpretation of outcomes.
Further research of robust design is needed to: agree on key definitions and priority BPCR actions; assess the effect of including men and other key-stakeholders on care-seeking outcomes; and to understand how cultural factors influence BPCR implementation [
5
]. Although we aimed to include additional qualitative studies, only few were identified. Few studies reported on barriers or facilitators related to the intervention or program itself, such as resource implications, intervention integrity, leadership, and only some reported on donor policies or legislations. Often studies did not elaborate how and why such factors lead to successful or non-successful outcomes. These aspects also require further consideration in future research on BPCR interventions or packages.
The SURE framework proved useful in assessment of factors influencing implementation although we would argue that especially in low-resource settings 'cultural factors' should be added as a separate category. Cultural factors are generally under researched in maternal health studies [
74
] and such adaptation of existing models could form a way to swiftly create insight into complexities of implementing health interventions locally [
75
].
Conclusion
Implementation of BPCR interventions to improve the use of skilled care at birth requires careful consideration of contextual factors influencing implementation. When developing programmes and interventions, BPCR messages and strategies should match and respect the target audience and the different decision makers in maternal health and their values, as well as the organisation and capacities of the local health system. When mismatch occurs, such as when increased demand for facility births meets unprepared facilities in contexts where essential and comprehensive emergency obstetric care services are not available, this could cause considerable damage to the often already fragile trust the community has in the formal health system and increase complications or mistreatment of women giving birth at facilities. For this reason, it is important that BPCR is implemented alongside other interventions and activities to strengthen the supply and improve the quality of maternity care services. Implementation of BPCR should always include preparedness for both routine childbirth care and for complications, ensuring women and families have discussed the plans. Local socio-economic realities and determinants however remain a heavy burden for effective implementation of BPCR, and therefore require actions with the community and other stakeholders. BPCR messages should therefore be adapted to the local context in terms of availability, accessibility and affordability of health facilities and services. Inclusive and active involvement of all levels of stakeholders, including health officials and policymakers, appears to be a crucial step for securing linkages between the actions of all respective stakeholders that optimizes chances for women and newborns to reach needed care and contributes to the success of BPCR.
Acknowledgments
We thank Laura Shields, Allisyn Moran, Anayda Portela and participants of the WHO Technical Consultation on Health Promotion Interventions for Maternal and Newborn Health that took place between 15 and 17 of July 2014 at WHO headquarters in Geneva, for discussing the preliminary outcomes of the systematic review and for their contributions to the first version of the Context and Conditions report. We thank the co-authors of our Systematic Review for their contributions, which formed the start of this paper (Marianne van Elteren, Jelle Stekelenburg, Laura Shields, Anayda Portela).
Funding
ASM received a financial contribution from WHO for development of the context and conditions report on which this paper is based. YR acknowledges financial support from the Netherlands Society for Tropical Medicine and International Health for writing her PhD thesis of which this study will be part.
Availability of data and materials
The dataset supporting the conclusions of this article is included within the article and its additional file.
Author's contributions
ASM and YR wrote the initial report and drafted the article. JvR and HS contributed to extraction and analysis of data, critically reviewed drafts of the article and provided edits. All authors read and approved the final manuscript.
Ethics approval and consent to participate
Not applicable.
Consent for publication
Not applicable.
Competing interests
None of the authors have competing interests.
Publisher's Note
Springer Nature remains neutral with regard to jurisdictional claims in published maps and institutional affiliations.
Open Access
This article is distributed under the terms of the Creative Commons Attribution 4.0 International License (
http://​creativecommons.​org/​licenses/​by/​4.​0/​
), which permits unrestricted use, distribution, and reproduction in any medium, provided you give appropriate credit to the original author(s) and the source, provide a link to the Creative Commons license, and indicate if changes were made. The Creative Commons Public Domain Dedication waiver (
http://​creativecommons.​org/​publicdomain/​zero/​1.​0/​
) applies to the data made available in this article, unless otherwise stated.