01.12.2018 | Research article | Ausgabe 1/2018 Open Access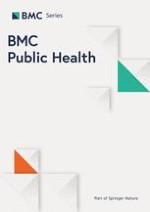 Factors influencing the use of contraceptives through the lens of teenage women: a qualitative study in Iran
Zeitschrift:
Autoren:

Afrouz Mardi, Abbas Ebadi, Shirin Shahbazi, Sara Esmaelzade saeieh, Zahra Behboodi Moghadam
Abstract
Background
One out of seven teenage girls in developing countries marries before the age of 15. While the fertility rate of teenage girls is high, the rate of contraceptive use remains low; therefore, this group of teenagers needs reproductive healthcare. This study was undertaken to explore factors influencing the use of contraceptives from the perspective of teenage women living in the city of Ardabil in Iran.
Methods
This qualitative study was conducted with 14 married women aged 13–19 years who attended in urban-rural healthcare centers in Ardabil. Eligible women were recruited using purposive sampling and were invited to take part in individual in-depth semi-structured interviews. The duration of the interviews varied from 45 to 90 min with an average of 55 min. Sampling continued until data saturation was reached and no new data was collected. Each interview was tape-recorded after obtaining the participant's permission, transcribed verbatim and analyzed for identifying categories and themes using conventional content analysis.
Results
Three themes and eight subthemes were developed. The themes were as follows: "insufficient familiarity with contraceptive methods", "pressure to become pregnant" and "misconceptions".
Conclusion
Despite the high prevalence of early marriage in Iranian society, teenage women are not empowered or prepared for marriage and birth control. Sexual and reproductive healthcare services to teenage women should be improved to meet their needs.