01.12.2019 | Research article | Ausgabe 1/2019 Open Access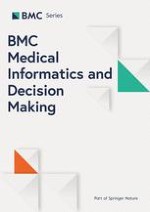 Falls Sensei: a serious 3D exploration game to enable the detection of extrinsic home fall hazards for older adults
Zeitschrift:
Autoren:

Arthur G. Money, Anita Atwal, Emily Boyce, Sophie Gaber, Susan Windeatt, Kyriakos Alexandrou
Abstract
Background
Falls are the main cause of death and injury for older adults in the UK. Many of these falls occur within the home as a result of extrinsic falls risk factors such as poor lighting, loose/uneven flooring, and clutter. Falls education plays an important role in self-management education about extrinsic hazards and is typically delivered via information leaflets, falls apps, and educational booklets. Serious games have the potential of delivering an engaging and informative alternative to traditional methods but almost exclusively, these are currently delivered as exergaming applications that focus solely on intrinsic falls risk factors. This study presents 'Falls Sensei' a first-person 3D exploration game that aims to educate older adults about extrinsic falls risk factors within the home environment. After presenting Falls Sensei, game usability and older adults' perceptions and attitudes towards using the game in practice are explored.
Methods
This study involved 15 community dwelling older adults. After playing the Falls Sensei game, participants completed a Systems Usability Scale (SUS) questionnaire and post task interview, and follow-up interviews three weeks later. Inductive and deductive thematic template analysis, informed by the Unified Theory of Acceptance and Use of Technology model, was used to analyse the think-aloud, post-task and follow-up interview transcripts. Descriptive statistical analysis and one-sampled t-tests were used to analyse log-file data and SUS responses.
Results
Three high-level themes emerged from the analysis of transcriptions: Performance Expectancy; Effort Expectancy; Social Influence. The SUS score was 77.5/100 which indicates 'Good' levels of usability. Interestingly, reported usability of the game increased with participant age. Participants were positive about the usability of the game (
p
< = 0.05 for 9/10 items). The most memorable fall hazards were those most commonly encountered in the game or those most challenging to participants.
Conclusions
The results support the use of serious games as an engaging tool for educating older adults about extrinsic falls risk factors. Awareness of home hazard detection was raised by the game, and some older adults became more aware for the need to adapt their own homes after gameplay. Further research would be needed to draw comparisons with established interventions.