01.12.2018 | Research article | Ausgabe 1/2018 Open Access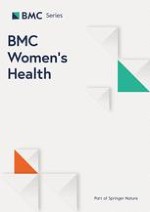 Family planning utilization and factors associated among women receiving abortion services in health facilities of central zone towns of Tigray, Northern Ethiopia: a cross sectional Study
Zeitschrift:
Autoren:

Goshu Hagos, Gurmesa Tura, Gizienesh Kahsay, Kebede Haile, Teklit Grum, Tsige Araya
Abstract
Background
Abortion remains among the leading causes of maternal death worldwide. Post-abortion contraception is significantly effective in preventing unintended pregnancy and abortion if provided before women leave the health facilty. However, the status of post-abortion family planning (PAFP) utilization and the contributing factors are not well studied in Tigray region. So, we conduct study aimed on family planning utilization and factors associated with it among women receiving abortion services.
Methods
A facility based cross-sectional study design was conducted among women receiving abortion services in central zone of Tigray from December 2015to February 2016 using a total of 416 sample size. Women who came for abortion services were selected using systematic random sampling technique.. The data were collected using a pre-tested interviewer administered questionnair. Data were coded and entered in to Epi info 7 and then exported to SPSS for analysis. Descriptive statisticslike frequencies and mean were computed to display the results. Both Bivariable and multivariable logistic regression was used in the analysis. Variables statistically significant at
p
 < 0.05 in the bivariable analysis were checked in multivariable logistic regration to identify independently associated factors. Then variables which were significantly associated with post abortion family planning utilization at
p
-value < 0.05 in the multivariable analysis were declared as significantly associated factors.
Results
A total of 409 abortion clients were interviewed in this study with 98.3% of response rate. Majority 290 (70.9%) of study participants utilized contracepives after abortion. Type of health facility, the decision maker on timing of having child, knowledge that pregnancy can happen soon after abortion and husband's opposition towards contraceptives were significantly associated with Post-abortion family planning ustilization.
Conclusions
About one-third of abortion women failed to receive contraceptive before leaving the facility. Private facilities should strengthen utilization of contraceptives on post abortion care service. Health providers should provide counseling on timing of fertility-return following abortion before women left the facility once they receive abortion care. Women empowerment through enhancing community's awareness focusing on own decision making in the family planning utilization including the partner should be strengthened.