01.12.2017 | Research | Ausgabe 1/2017 Open Access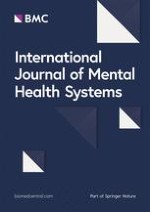 Family reintegration of homeless in Maputo and Matola: a descriptive study
Zeitschrift:
Autoren:

Lídia Gouveia, Honório Massanganhe, Flávio Mandlate, Dirceu Mabunda, Wilza Fumo, Ana Olga Mocumbi, Jair de Jesus Mari
Abstract
Background
Homelessness is a global and local social problem with underestimated prevalence. It has been shown to increase the risk of mental illness, raising concerns from mental health providers about the need for effective interventions targeting this population.
Objectives
The aim of this paper is to describe the mental health status of the homeless people in two urban setting in a low-income country, through using standardised clinical and socio-demographic assessments as well assessing potential predictors of family integration versus non-family integration among a group of homeless individuals receiving psychiatric and psychosocial treatment.
Methods
A descriptive study was performed in Maputo and Matola cities between 2008 and 2010. Homeless people with apparent mental illness were mapped and recruited. The participants were referred from community to hospital, using a multidisciplinary treatment model, according to their clinical condition and later entered a family reintegration process.
Results
Seventy-one homeless people were recruited (93.0% male; 80.3% unemployed). The most common diagnosis was schizophrenia and other psychosis (46; 64.8%), followed by mental and behaviour disorder related to substance misuse (21; 29.6%), and intellectual disability (4; 5.6%). Family reintegration was achieved for 53.5% (38 patients). Patients with intellectual disability were less reintegrated and those with disorders related to substance use had better reinsertion in their families (Chi square
(2)
= 6.1; p = 0.047).
Conclusions
Family reintegration was achieved in more than half of participants after hospitalization. Integration was higher in cases of substance misuse, with those with associated intellectual disability being more difficult to reintegrate.
Trial registration
Trial Registration Number: NCT02936141, date of registration: 14/10/2016, retrospectively registered.