01.12.2018 | Research article | Ausgabe 1/2018 Open Access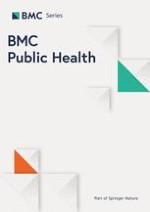 Feasibility of district wide screening of health care workers for tuberculosis in Zambia
Zeitschrift:
Autoren:

Suzanne Verver, Nathan Kapata, Mathildah Kakungu Simpungwe, Seraphine Kaminsa, Mavis Mwale, Chitambeya Mukwangole, Bernard Sichinga, Sevim Ahmedov, Max Meis
Abstract
Background
Many health care workers (HCWs) are at increased risk for tuberculosis (TB). The World Health Organization (WHO) recommends screening HCWs for TB in high burden settings but this is often not implemented in countries with a high TB incidence. We assessed the feasibility of TB screening among HCWs, including participation rate and yield, as part of a project introducing facility specific TB interventions.
Methods
This study had a cross-sectional design. HCWs (including paid staff and community volunteers) from 13 clinics and two hospitals in the Ndola district of Zambia participated. HCWs were screened by a designated person in their own facility. The agreed screening algorithm for HCWs included annual symptom screening, with sputum smear, culture (or Xpert) and chest x-ray offered to HCWs with at least one TB symptom, i.e. those with presumptive TB.
Results
A total of 1011 out of 1619 (62%) staff and 71 out of 138 (51%) community volunteers were screened within one year, total 1082/1757 (62%). Five percent (52/1082) of those screened were presumptive TB patients. Seventy-three percent (38/52) of presumptive TB patients received all diagnostic tests according to the agreed algorithm. Eighteen out of 1757 staff and volunteers combined were diagnosed with TB within a calendar year, showing a notified TB incidence of 1%. At least five of them were diagnosed during the screening appointment (0.5% of those screened). One of the 18 HCWs died of TB. Seventy-six percent (822/1082) of screened HCWs indicated that they already knew their HIV status. Screening was considered feasible if confidentiality can be guaranteed although challenges such as the time required for screening and sample transport were reported.
Conclusions
It is feasible to conduct and implement screening programs for TB among HCWs in hospitals and clinics, and the notified incidence and yield is high. Advocacy is needed to educate managers and HCWs on the importance of screening and the implementation of locally relevant screening algorithms. It is essential to ensure access to TB infection control, diagnostics, treatment and confidential registration for HCW.