01.12.2018 | Research article | Ausgabe 1/2018 Open Access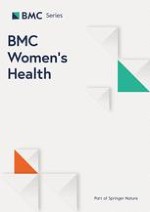 Fertility awareness and knowledge among Indian women attending an infertility clinic: a cross-sectional study
Zeitschrift:
Autoren:

Reeta Mahey, Monica Gupta, Shobha Kandpal, Neena Malhotra, Perumal Vanamail, Neeta Singh, Alka Kriplani
Abstract
Background
To evaluate fertility knowledge and awareness among infertile women attending an Indian assisted fertility clinic and their understanding of the menstrual cycle, how age affects fertility and need for assisted fertility treatment.
Methods
A cross sectional study was conducted including 205 women seeking fertility treatment at an assisted reproductive unit between March 2017 to August 2017. Patients were interviewed with the help of structured questionnaire by a fertility counsellor. The previous studies were reviewed and a questionnaire was made according to our patient profile and sociodemographic characteristics. Knowledge and awareness was stratified according to socioeconomic status (SES).
Results
Most women (59%) were aged between 20 to 30 years indicating concern about their fertility and need for evaluation. More than half (63%) women were from the middle socio-economic strata. Knowledge about fertility and reproduction was low: 85% were not aware of the ovulatory period in the menstrual cycle, only 8% considered age more than 35 years as the most significant risk factor for infertility and most were unaware of when to seek treatment for infertility after trying for pregnancy. Less than half of women understood the need for assisted fertility treatment and donor oocytes in advanced age.
Conclusions
Most Indian women across different SES are unaware of the effect of age on fertility. Targeted educational interventions are needed to improve knowledge regarding ideal age of fertility, factors affecting fertility potential and fertility options available for sub-fertile couples. Fertility counselling and information should be provided to young people at every contact with health care professionals.