01.12.2017 | Case report | Ausgabe 1/2017 Open Access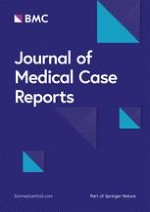 Fertility-sparing surgery in advanced stage malignant ovarian germ cell tumor: a case report
Zeitschrift:
Autoren:

Montassar Ghalleb, Hatem Bouzaiene, Skander Slim, Achraf Hadiji, Monia Hechiche, Jamel Ben Hassouna, Khaled Rahal
Background
Malignant ovarian germ cell tumor (MOGCT) is a rare disease. It represents 5 to 7% of all ovarian malignancies [
1
,
2
]. There is a variety of histologic types: dysgerminoma, immature teratoma, yolk sac tumor, choriocarcinoma, polyembryoma, and mixed MOGCT. They differ from epithelial ovarian cancer in two aspects: the younger age of the affected population and their good prognosis. The latter is explained by the higher number of diagnoses at early stages and their high chemosensitivity [
3
,
4
].
Fertility-sparing surgery (FSS) is the cornerstone of treatment in early stage disease. In advanced stage MOGCT, conservative surgery for young patients who desire pregnancy can be justified after discussion with the patient [
4
].
Patients with MOGCTs have a relative good pregnancy rate even in advanced stages [
5
].
Our aim is to report a case of advanced MOGCT with a 15-year survival and an excellent fertility outcome of three spontaneous pregnancies.
Case presentation
A 23-year-old North African woman, with no past personal or familial medical history, requested a consultation for acute abdominal pain and deterioration of her general status.
After a physical examination, she was found to be afebrile with a whole abdominal tenderness but no signs of peritonitis. A vaginal examination found a mobile tender mass in the pouch of Douglas. The remaining part of the physical examination was normal. A pelvic ultrasound showed a 22 × 15 cm simple left ovarian cyst. In view of her acute abdominal pain, she was scheduled for an emergency cystectomy. A 25 cm left ovarian tissular mass with external vegetation associated with a moderate ascites and peritoneal implants were observed; the rest of her abdominal cavity appeared normal.
A left adnexectomy was also conducted. The frozen section showed a malignant germ cell tumor. The surgery was completed by omentectomy and excision of all the peritoneal implants. A final histologic examination showed a mixed MOGCT associating a seminomatous component to a yolk sac tumor. The peritoneal implants were metastatic.
It was at that time that she was referred to our center.
She underwent chemotherapy consisting of bleomycin, etoposide, and cisplatin (BEP), with a complete clinical and radiological response after four courses of BEP. Finally, she underwent six well-tolerated injections of BEP with no chemo-induced amenorrhea.
She was then contacted for follow-ups for the next 16 years. They were initially conducted every 4 months, including physical examinations and tumor markers. Two years post-treatment, follow-ups were conducted every 6 months for the next 3 years. She then received annual follow-ups for the remainder of the time. An abdominopelvic sonography was also conducted annually. The tumor markers were negative during all follow-ups and there have been no signs of relapse to this date.
She also reported three full-term natural pregnancies, occurring respectively 4, 6, and 10 years after the end of the treatment.
Discussion
Through this case report we have observed that, despite the advanced stage, FSS can offer both oncologic safety and good reproductive outcome.
Oncologic safety
Based on these results, FSS is widely accepted as a surgical approach for young women desiring pregnancy.
Reproductive outcome
These studies point to the expectation that advanced stage MOGCT can be cured with maintenance of normal reproductive function when treated with conservative surgery and BEP chemotherapy.
Conclusions
MOGCT is a rare disease, usually affecting young patients. Therefore, the preservation of fertility should be the aim for the gynecologic oncologist. This case, as with the few other cases reported in the literature, showed that conservative treatment in advanced stages can yield good results as it relates to oncologic safety and reproductive outcomes. As such, treatment can be presented as an option to patients after offering a clear explanation and obtaining full consent. On the other hand, and due to the rarity of research on advanced stages of the disease, the need for more case series and meta-analyses is crucial to obtain a higher grade of recommendation to FSS in advanced stage MOGCT.
Acknowledgements
We want to acknowledge the archive department of the Salah Azaiez Institute of Oncology in Tunis for their help.
We acknowledge Dr Noura Khayat and Dr Asma Mathlouthi for the language support.
Availability of data and materials
Not applicable.
Ethics approval and consent to participate
We declare no conflicts of interest between the authors and that this work was made with all due respect to the code of ethics under the supervision of the medical and ethic committee of the Salah Azaiez Institute.
Consent for publication
Written informed consent was obtained from the patient for publication of this case report and any accompanying images. A copy of the written consent is available for review by the Editor-in-Chief of this journal.
Competing interests
The authors declare that they have no competing interests.
Publisher's Note
Springer Nature remains neutral with regard to jurisdictional claims in published maps and institutional affiliations.
Open Access
This article is distributed under the terms of the Creative Commons Attribution 4.0 International License (
http://​creativecommons.​org/​licenses/​by/​4.​0/​
), which permits unrestricted use, distribution, and reproduction in any medium, provided you give appropriate credit to the original author(s) and the source, provide a link to the Creative Commons license, and indicate if changes were made. The Creative Commons Public Domain Dedication waiver (
http://​creativecommons.​org/​publicdomain/​zero/​1.​0/​
) applies to the data made available in this article, unless otherwise stated.