01.12.2015 | Research article | Ausgabe 1/2015 Open Access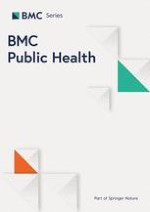 Filter presence and tipping paper color influence consumer perceptions of cigarettes
Zeitschrift:
Autoren:

Richard J. O'Connor, Maansi Bansal-Travers, K. Michael Cummings, David Hammond, James F. Thrasher, Cindy Tworek
Wichtige Hinweise
Competing interests
RJO has served as a consultant to the World Health Organization and the Food and Drug Administration on tobacco regulatory matters. KMC and DH have provided testimony on behalf of plaintiffs in cases against the tobacco industry. CT is currently employed by the Food and Drug Administration's Center for Tobacco Products; however, her research and contributions to this manuscript are associated with prior employment and work at West Virginia University and do not reflect or represent the views of the Food and Drug Administration.
Authors' contributions
RJO conducted data analysis and wrote the first draft. MBT, KMC, JFT, and CT contributed to study design, conduct, and preparation of the manuscript. All authors read and approved the final manuscript.
Abstract
Background
Cigarettes are marketed in a wide array of packaging and product configurations, and these may impact consumers' perceptions of product health effects and attractiveness. Filtered cigarettes are typically perceived as less hazardous and white tipping paper (as opposed to cork) often conveys 'lightness'.
Methods
This study examined cigarette-related perceptions among 1220 young adult (age 18-35) current, ever, and never smokers recruited from three eastern U.S. cities (Buffalo NY, Columbia SC, Morgantown WV). Participants rated three cigarette sticks: two filtered cigarettes 85 mm in length, differing only in tipping paper color (cork versus white), and an unfiltered 70 mm cigarette.
Results
Overall, the cork-tipped cigarette was most commonly selected on taste and attractiveness, the white-tipped on least dangerous, and the unfiltered on most dangerous. Current smokers were more likely to select white-tipped (OR = 1.98) and cork-tipped (OR = 3.42) cigarettes, while ever smokers more commonly selected the cork-tipped (OR = 1.96), as most willing to try over the other products. Those willing to try the filtered white-tipped cigarette were more likely to have rated that cigarette as best tasting (OR = 11.10), attracting attention (OR = 17.91), and lowest health risk (OR = 1.94). Similarly, those willing to try cork tipped or unfiltered cigarettes rated those as best testing, attracting attention, and lowest health risk, respectively.
Conclusions
Findings from this study demonstrate that consumer product perceptions can be influenced by elements of cigarette design, such as the presence and color of the filter tip.