01.12.2016 | Study Protocol | Ausgabe 1/2016 Open Access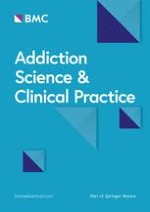 Finding harmony so the music plays on: pragmatic trial design considerations to promote organizational sustainment of an empirically-supported behavior therapy
Zeitschrift:
Autoren:

Bryan Hartzler, K. Michelle Peavy, T. Ron Jackson, Molly Carney
Abbreviations
RCT
randomized controlled trial
NIDA
National Institute on Drug Abuse
Background
Methods/design
Discussion
Six pragmatic features of the focal hybrid type III implementation/effectiveness trial have been detailed. Scientific and practical bases underlying the inclusion of each feature will now be discussed, along with their perceived contribution to post-trial CM sustainment in the setting.
Conclusions
In this retrospective trial design paper, the contribution of pragmatic design features of a hybrid type III implementation/effectiveness trial to the eventual two-year sustainment of a CM intervention is described. Pragmatic design considerations had implications for how: (1) the intervention was designed, (2) OTP staff were recruited for trial involvement, (3) impacts of training on staff implementation outcomes were documented, (4) provisional implementation and resulting clinical effectiveness were assessed, (5) broad eligibility among a patient population occurred, and (6) localized staff leadership was culled to support setting autonomy in establishing sustainable implementation procedures. Though the single-site nature of this trial may obscure complexities encountered in interagency therapy dissemination [
73
], it is hoped this description and discussion of pragmatic design features may spark ideas for future translational work concerning empirically-supported behavior therapies in community addiction settings.
Additional systemic processes enacted by the OTP in its two-year CM sustainment bear mentioning. One was iterative gathering of CM-related feedback from stakeholders, including clinical staff across service lines and (when possible) patients. As a result, creative uses of positive reinforcement permeated staff discussions and prompted later creation of other CM programming in this and two other newly-opened clinics governed by the treatment organization. Likewise, input was elicited from administrative staff to refine tracking systems for fiscal aspects of all CM programming. A 2nd systemic process involved staffing re-organization, with resources dedicated to create a 'CM specialist' position to coordinate sustainment of the focal intervention and introduction of other CM programming across OTP service lines. A 3rd systemic process involved a philosophical shift away from voluntary staff involvement in training/implementation activities [noted as examples of Rogers' [
53
] optional innovation-decisions during the trial]. A necessary post-trial shift to authority innovation-decisions (i.e., system-wide adoption determined by those in authority) [
53
] mirrored that predictive of expedient change in complex systems like healthcare organizations. To prevent potential circumvention by uninterested staff members, internal communication from setting leadership highlighted the voluminous empirical support for CM and setting-specific evidence of the focal intervention's clinical utility. Collectively, post-trial systemic processes enabled the OTP to apply CM principles to a breadth of setting goals and patient needs, and it remains poised to effectively respond to future challenges as they emerge.
To conclude, we hope this discussion reinforces the earlier sentiments of Schwartz and Lellouch [
10
], Flay [
13
], Rothwell [
4
], and others about the value of designing trials with sufficient attention to external validity. In looking back to this single-site trial to dissect its design features and the decisions underlying their inclusion, the intent is not to offer up a specific blueprint for other trialists to follow. Rather, it is hoped this work may prompt thoughtful and collaborative discussion about the design and conduct of future behavior therapy trials amongst therapy purveyors and community treatment settings with whom they partner. Such discussions enhance the likelihood of mutually-beneficial endeavors, for which resulting findings can then substantively guide local clinical and policy decisions about health services the public receives. In this example, a hybrid type III implementation/effectiveness trial predated sustainment of an empirically-supported CM intervention by an OTP. This is a reflection of efforts to harmonize rigor in scientific aims with appreciation for the fluidity and practicalities inherent in clinical practice. Insofar as CM remains firmly embedded in this addiction treatment organization's routine service provisions, those collective efforts contributed to music that continues to play on.
Authors' contributions
BH conceptualized and drafted an initial manuscript version. KMP, TRJ, and MC then provided input for manuscript revisions. All authors read and approved the final manuscript.
Authors' information
BH is a Senior Research Scientist at the University of Washington Alcohol and Drug Abuse Institute, who collaborated with Evergreen Treatment Services (ETS) on the noted trial until its conclusion in December, 2012. KMP is the ETS Research and Treatment Manager. TRJ was Executive Director of ETS for its initial 40 years of existence, retiring in January, 2013. MC was Deputy Executive Director of ETS until January, 2013, thereafter serving as Executive Director.
Acknowledgements
This work was supported by K23 DA025678-01A2 (Integrating Behavioral Interventions in Substance Abuse Treatment, Hartzler PI). The authors acknowledge our dear friend, Donald Calsyn, for his mentorship and contributions in the original conceptualization of this trial. We also thank the participating staff members and patients for their involvement in the trial.
Competing interests
The authors declare that they have no competing interests.
Open Access
This article is distributed under the terms of the Creative Commons Attribution 4.0 International License (
http://​creativecommons.​org/​licenses/​by/​4.​0/​
), which permits unrestricted use, distribution, and reproduction in any medium, provided you give appropriate credit to the original author(s) and the source, provide a link to the Creative Commons license, and indicate if changes were made. The Creative Commons Public Domain Dedication waiver (
http://​creativecommons.​org/​publicdomain/​zero/​1.​0/​
) applies to the data made available in this article, unless otherwise stated.