01.12.2017 | Commentary | Ausgabe 1/2017 Open Access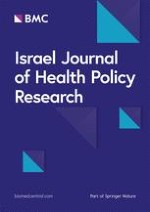 Finding "truth" across different data sources
Zeitschrift:
Autoren:

Alison Rein, Lisa A. Simpson
Abstract
The proliferation of new technology platforms and tools is dramatically advancing our ability to capture, integrate and use clinical and other health related data for research and care. Another critical and increasingly common source of data comes directly from patients – often in the form of Patient Reported Outcomes (PRO). As more providers and payers recognize that patient experiences reflect a critical dimension of the value proposition, these data are informing broader strategies to achieve performance improvement and accountability in health systems. Combined with other traditional (e.g., claims) and more recent (e.g., Electronic Health Record) data assets, PROs can help to examine experiences and outcomes that convey a more complete picture of both individual and population health. One of the areas of research where this is most evident is cancer survivorship, including long-term adverse effects, as the population of survivors is increasing given advances in detection and treatment.
Key questions remain as to how and under what conditions these new data resources can be used for research, and which are the best "sources of truth" for specific types of information. A recent IJHPR validation study by Hamood et al. reflects important progress in this regard, and establishes the necessary groundwork for a larger planned study. There are some important limitations worth noting, such as a small sample size (which does not support adequate subgroup analysis); a relatively narrow focus on women with only early stage or regionally advanced breast cancer; and a limited focus on outcomes that are primarily clinical and relatively severe in nature (e.g., cardiovascular disease).
Finally, as use of EHRs becomes ubiquitous, as patient perspectives and outcome measures are considered, and as more types of data are systematically collected via electronic systems, further comparison and validation of non-clinical data elements captured via such tools will become increasingly possible and important. This will further enhance the capacity of cancer survivorship researchers to address a broader range of important questions to many more types of patients.