01.12.2018 | Research | Ausgabe 1/2018 Open Access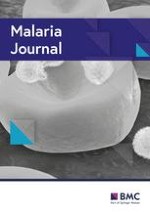 'For the poor, sleep is leisure'

: understanding perceptions, barriers and motivators to mosquito net care and repair in southern Tanzania
Zeitschrift:
Autoren:

Zawadi M. Mboma, Angel Dillip, Karen Kramer, Hannah Koenker, George Greer, Lena M. Lorenz
Abstract
Background
The rate of physical deterioration of long-lasting insecticidal nets (LLINs) varies by household practices, net brand and environment. One way to sustain the protection provided by LLINs against malaria is through day-to-day care, and repairing holes as and when they occur. To ensure LLIN coverage is high between mass campaigns and, as international donor funds decrease, personal responsibility to maintain nets in good condition is becoming more important. This study aimed to understand local barriers and motivators to net care and repair in southern Tanzania in a community that receives free LLINs through a school-based distribution mechanism.
Methods
Qualitative research methods were applied in a rural and peri-urban village in Ruangwa district. Focus group discussions (FGDs) were conducted for five groups of 8–12 participants; (1) key informants, (2) young men (18–24 years old), (3) women (> 18 years) with children under the age of five, (4) older men (> 25 years), and (5) older women with or without children (> 25 years). In each village, five men, five women with or without children, and five women with children under the age of five were recruited for in-depth interviews (IDIs). After each IDI and FGD with women with young children, participants were guided through a participatory activity. The study also counted the number and size of holes in nets currently used by IDI participants to determine their physical degradation status.
Results
A general willingness to care and repair mosquito nets was observed in Ruangwa district for the love of a good night's sleep free of mosquito bites or noises. Net care was preferred over repair, especially among women who were the primary caretakers. The main motivation to look after nets was protection against mosquito bites and malaria. Washing nets occurred as frequently as every other week in some households to ensure cleanliness, which prevented other dirt-related problems such as sneezing and headaches. Barriers to net care included care not being a priority in the day-to-day activities and lack of net retreatment kits. Net repair was reported to be a temporary measure and necessary as soon as a hole was identified. However, during the net assessment and participatory activity, it became clear that people did not actually repair smaller holes. Protection against mosquitoes, malaria and cost saving from replacing nets were identified as motivators for net repair. Barriers to net repair included it not being a priority to repair holes that could be tucked under the mattress and lack of knowledge on when to repair nets.
Conclusion
In Ruangwa, net care was defined as overall net maintenance, such as cleanliness, and not directly associated with the prevention of damage as reported in other studies. Net repair was reported as a temporary measure before the acquisition of a new net, hence not a priority in a busy household. Inconsistencies were observed between reported intentions to repair mosquito nets and current net condition. Targeted education through health facilities and community change agents are potential means to overcome barriers to net care and repair.