11.06.2019 | Original Communication | Ausgabe 9/2019 Open Access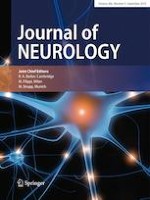 Forced vital capacity and cross-domain late-onset Pompe disease outcomes: an individual patient-level data meta-analysis
Zeitschrift:
Autoren:

Kenneth I. Berger, Steve Kanters, Jeroen P. Jansen, Andrew Stewart, Susan Sparks, Kristina An Haack, Anna Bolzani, Gaye Siliman, Alaa Hamed
Wichtige Hinweise
Electronic supplementary material
Abstract
Background
Late-onset Pompe disease (LOPD) is a rare, metabolic disease primarily affecting the musculoskeletal and respiratory systems. Forced vital capacity (FVC) is commonly used to measure pulmonary function; however, associations between FVC and other LOPD outcomes remain unclear.
Methods
A systematic literature review was conducted on November 2015, updated September 2016 and supplemented with clinical trial data from the sponsor. Outcomes included: 6-min walk test distance (6MWT), FVC, maximal inspiratory/expiratory pressure (MIP/MEP), Medical Research Council-skeletal muscle strength score (MRC), 36-item short-form survey-physical component score (SF-36), Rotterdam Handicap Scale (RHS), Fatigue Severity Scale (FSS) and survival. Individual patient data meta-analysis was used for cross-sectional analyses and longitudinal analyses to determine associations between percent of predicted FVC and LOPD measures and outcomes.
Results
Fifteen studies were selected. From cross-sectional analyses, FVC and MRC were most strongly associated. Specifically, patients with 10% higher FVC (a round number for illustrative purposes only) were associated with a 4.72% (95% confidence interval [CI]: 3.37, 6.07) higher MRC score, indicating a positive association. Similarly, slopes for the 6MWT and SF-36 relative to a 10% higher FVC were estimated at 33.2 meters (95% CI 24.0, 42.4) and 1.2% (95% CI 0.24, 2.16%), respectively. From longitudinal analyses, a 10% incremental increase in predicted FVC was associated with an average increase of 4.12% in MRC score (95% CI 1.29, 6.95), 35.6 m in the 6MWT (95% CI 19.9, 51.6), and 1.34% in SF-36 (95% CI 0.08, 2.60). There was insufficient data to conduct analyses for RHS, FSS and survival.
Conclusions
FVC is positively associated with LOPD measures and outcomes across multiple domains. Additionally, longitudinal changes in FVC are positively associated with changes in the 6MWT, MRC and SF-36.