01.12.2017 | Research article | Ausgabe 1/2017 Open Access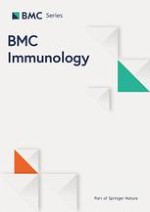 Forkhead-box transcription factor 1 affects the apoptosis of natural regulatory T cells by controlling Aven expression
Zeitschrift:
Autoren:

Zhitao Cai, Hong Liu, Xiongfei Wu
Abstract
Background
Regulatory T (Treg) cells play important roles in autoimmune diseases, cancer, and organ transplantation. Forkhead box protein o1 (Foxo1) and IL-7Rα(CD127) are closely related to the homeostasis of Treg cells. However, the mechanism underlying Treg proliferation and activation remains unclear. Here, we evaluated how the over-expression of Foxo1 affects Treg cell proliferation via intracellular signaling. nTreg cells were transfected separately with Foxo1 and Aven small-interfering RNA (siRNA) or over-expression plasmid. The expression of signaling pathway genes and CD127 was confirmed using RT-qPCR and western blot analysis. The expression of cell surface molecules and apoptosis was confirmed by Flow Cytometry 3-(4, 5-Dimethylthiazol-2-yl) 2,5- diphenyltetrazolium bromide for cell proliferation assays.
Results
Foxo1 strengthened the proliferative ability of Treg cells by activating IL-7/CD127 signaling. In addition, Foxo1 suppressed Treg cell apoptosis by regulating Aven expression.
Conclusions
The results in this study indicated that Foxo1 is a positive regulatory factor for the proliferation and activity of Treg cells. Foxo1 might be a potential target for the activation of nTreg cells in vivo and in vitro.