01.12.2015 | Research article | Ausgabe 1/2015 Open Access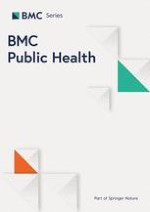 Frequency of HIV-testing and factors associated with multiple lifetime HIV-testing among a rural population of Zambian men
Zeitschrift:
Autoren:

B. Hensen, JJ Lewis, A. Schaap, M. Tembo, M. Vera-Hernández, W. Mutale, HA Weiss, J. Hargreaves, JSA Stringer, H. Ayles
Wichtige Hinweise
Competing interests
The authors declare that they have no competing interests.
Authors' contributions
BH conceived this study, conducted the analyses, interpreted the data and drafted the first manuscript. JH conceived the study, advised on data analyses and made original text contributions. JL and HW participated in data interpretation and made original text contributions . JL also provided guidance on data analyses. AS, MT and WM participated in data acquisition and preparation for analyses. MvH participated in the Heckman analyses and the interpretation of these findings. JS and HA conceived and designed the CRT and made original text contributions All authors provided critical revisions to the manuscript and approved the final draft.
Authors' information
Not applicable.
Availability of data and materials
Not applicable.
Abstract
Background
Across sub-Saharan Africa, men's levels of HIV-testing remain inadequate relative to women's. Men are less likely to access anti-retroviral therapy and experience higher levels of morbidity and mortality once initiated on treatment. More frequent HIV-testing by men at continued risk of HIV-infection is required to facilitate earlier diagnosis. This study explored the frequency of HIV-testing among a rural population of men and the factors associated with more frequent HIV-testing.
Methods
We conducted a secondary analysis of a population-based survey in three rural district in Zambia, from February-November, 2013. Households (
N
 = 300) in randomly selected squares from 42 study sites, defined as a health facility and its catchment area, were invited to participate. Individuals in eligible households were invited to complete questionnaires regarding demographics and HIV-testing behaviours. Men were defined as multiple HIV-testers if they reported more than one lifetime test. Upon questionnaire completion, individuals were offered rapid home-based HIV-testing.
Results
Of the 2376 men, more than half (61 %) reported having ever-tested for HIV. The median number of lifetime tests was 2 (interquartile range = 1-3). Just over half (
n
 = 834; 57 %) of ever-testers were defined as multiple-testers. Relative to never-testers, multiple-testers had higher levels of education and were more likely to report an occupation. Among the 719 men linked to a spouse, multiple-testing was higher among men whose spouse reported ever-testing (adjusted prevalence ratio = 3.02 95 % CI: 1.37-4.66). Multiple-testing was higher in study sites where anti-retroviral therapy was available at the health facility on the day of a health facility audit. Among ever-testers, education and occupation were positively associated with multiple-testing relative to reporting one lifetime HIV-test. Almost half (49 %) of ever-testers accepted the offer of home-based HIV-testing.
Discussion
Reported HIV-testing increased among this population of men since a 2011/12 survey. Yet, only 35 % of all men reported multiple lifetime HIV-tests. The factors associated with multiple HIV-testing were similar to factors associated with ever-testing for HIV. Men living with HIV were less likely to report multiple HIV-tests and employment and education were associated with multiple-testing. The offer of home-based HIV-testing increased the frequency of HIV-testing among men.
Conclusion
Although men's levels of ever-testing for HIV have increased, strategies need to increase the lifetime frequency of HIV-testing among men at continued risk of HIV-infection.