26.04.2016 | Original Research | Ausgabe 1/2017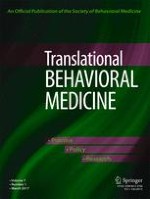 From research to practice: dissemination of the Contraceptive CHOICE Project
Zeitschrift:
Autoren:

MSW Hilary O. Broughton, MSW Christina M. Buckel, MPH Karen J. Omvig, BSN Jennifer L. Mullersman, MD, PhD Jeffrey F. Peipert, PhD, MPH Gina M. Secura
Wichtige Hinweise
Implications
Practice
: Public health researchers should plan and engage in meaningful dissemination activities with target populations to promote widespread knowledge and adoption of best practices in community health practice settings.
Policy
: Removing financial barriers to long-acting reversible contraception for all women, including teens, will reduce unintended pregnancy, teen pregnancy, and abortion rates.
Research
: Public health research funders should consider dissemination reporting requirements extending beyond publication to ensure results influence practice and related health outcomes in a timely manner.
ABSTRACT
Unintended pregnancy is a public health problem with societal consequences. The Contraceptive CHOICE Project (CHOICE) demonstrated a reduction in teen pregnancy and abortion by removing barriers to effective contraception. The purpose of the study was to describe the dissemination approach used to create awareness of and promote desire to adopt the CHOICE model among selected audiences. We used a 4-stage approach and detail the work completed in the first 2 stages. We describe stakeholder involvement in the first stage and the process of undertaking core strategies in the second stage. We examine insights gained throughout the process. Through our dissemination approach, we reached an estimated 300,000 targeted individuals, not including the population reached through media. We were contacted by 141 entities for technical assistance. The completion and reporting of dissemination processes is an important component of research. There is a need to fully document and disseminate strategies that can help facilitate practice change.