01.12.2016 | Study protocol | Ausgabe 1/2016 Open Access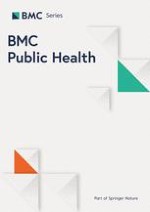 Fuel for Fun: a cluster-randomized controlled study of cooking skills, eating behaviors, and physical activity of 4th graders and their families
Zeitschrift:
Autoren:

Leslie Cunningham-Sabo, Barbara Lohse, Stephanie Smith, Ray Browning, Erin Strutz, Claudio Nigg, Meena Balgopal, Kathleen Kelly, Elizabeth Ruder
Abstract
Background
Childhood obesity remains a serious concern in the United States and in many other countries. Direct experience preparing and tasting healthful foods and increasing activity during the school day are promising prevention approaches. Engaging parents and families remains an important challenge.
Fuel for Fun: Cooking with Kids Plus Parents and Play
is a multi-component school- and family-based intervention for 4th graders and their families intended to promote positive food and activity environments, policies and behaviors at the individual, family and school levels. This paper describes the design and evaluation plan.
Methods/Design
Four cohorts of 4th-graders and their parents from 8 schools in 2 districts in the same Northern Colorado region are participating in a 4-arm cluster randomized controlled trial. Theory-based
Fuel for Fun
consists of 5 components delivered over 1 school year: 1)
Cooking with Kids - Colorado
; an experiential classroom-based cooking and tasting curriculum, 2)
Cafeteria Connections
; cafeteria-based reinforcements of classroom food experiences using behavioral economic strategies, 3)
SPARK
active recess; a playground intervention to engage children in moderate to vigorous activity, 4)
Fuel for Fun Family
; multi-element supports targeting parents to reinforce the 3 school-based components at home, and 5)
About Eating
; an online interactive program for parents addressing constructs of eating competence and food resource management. Outcomes include child and parent measures of fruit and vegetable preferences and intake, cooking, physical activity, sedentary behaviors and attitudes. School level data assess lunch plate waste and physical activity at recess. In-depth diet and accelerometry assessments are collected with a subsample of parent-child dyads. Data are collected at baseline, immediately post-intervention at 7 months, and at 12 month follow-up. We anticipate recruiting 1320–1584 children and their parents over the length of the project.
Discussion
The
Fuel for Fun
study design allows for impact assessment of school-, family- and online parent-based intervention components separately and in combination. Study strengths include use of theory- and evidence-based programs, valid child and parent self-report instruments, and objective measures of food, cooking, and physical activity behaviors at the individual, family and school levels. Parent involvement and engagement is examined through multiple strategies.
Trial registration
Clinicaltrials.gov registration number
NCT02491294
. Registered 7 July, 2015.