01.12.2018 | Editorial | Ausgabe 1/2018 Open Access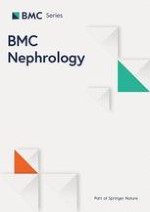 Gabriel Richet: when medicine combines with courage
Zeitschrift:
Autor:

Pierre Ronco
Abstract
Gabriel Richet, one of the fathers of the French and international Nephrology, was a man remarkable for his courage, vision and empathy. He was proud and brave, and he presented himself proud of being brave. He opens his interview speaking about his youth, when he was injured, and went back to the fight. He cites the number of stitches he received, but doesn't cite being decorated with the Légion d'Honneur, one of the highest honours of the French Republic. This anecdote perfectly illustrates his elegance and detachment from awards and self-satisfaction. Gabriel Richet was a visionary. He was the first one to use the artificial kidney in France. Together with Jean Hamburger and Jean Crosnier at the Necker hospital, he developed the concept of renal intensive care and, later on, he was one of the first to develop the concept of translational nephrology.
At a time when medical writing was not acknowledged, he authored almost 400 manuscripts indexed on Medline. He was over 90 when his last papers, dealing with the history of Nephrology, were published, some of them as sole author.
In the interview, as well as in his life, he did not renounce to a provocative self-irony. A physician should never give up, he should assume the full responsibility of his actions, and practice medicine with the heart: "I am like the Queen of Holland, whose motto is: I will maintain". In our uncertain, unsafe, fragile and turbulent world, there is no better motto for us all.