01.12.2017 | Research article | Ausgabe 1/2017 Open Access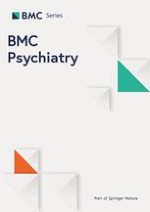 Gender differences in patterns of drug use and sexual risky behaviour among crack cocaine users in Central Brazil
Zeitschrift:
Autoren:

Rafael Alves Guimarães, Vivianne de Oliveira Landgraf de Castro, Sandra Maria do Valle Leone de Oliveira, Andréa Cristina Stabile, Ana Rita Coimbra Motta-Castro, Megmar Aparecida dos Santos Carneiro, Lyriane Apolinário Araujo, Karlla Antonieta Amorim Caetano, Marcos André de Matos, Sheila Araujo Teles
Abstract
Background
The aim of this study was to compare sociodemographic characteristics, patterns of drug use, and risky sexual behaviour among female and male users of crack cocaine.
Methods
Between 2012 and 2013, we conducted a cross-sectional study of 919 crack cocaine users (783 men and 136 women) in Central Brazil using face-to-face interviews. Blood samples were collected to test for syphilis. The Chi-Square Automatic Interaction Detector (CHAID) was used to explore the differences between genders. We implemented two models: the first model included previous incarceration and variables related to patterns of drug use, and the second model included variables related to sexual risky behaviours and syphilis exposure.
Results
Women consumed more crack cocaine than men on a regular basis; however, poly-drug use was more common among men. More women than men reported exchanging sex for money and/or drugs and inconsistent condom use during sexual intercourse; women also reported more sexual partners. In addition, the frequency of sexual violence was higher for women than men. A higher proportion of women than men were positive for syphilis (27.2% vs. 9.2%;
p
 < 0.001). The CHAID decision tree analysis identified seven variables that differentiated the genders: previous incarceration, marijuana use, daily crack cocaine consumption, age at first illicit drug use, sexual violence, exchange of sex for money and/or drugs, and syphilis exposure.
Conclusion
Our findings demonstrate a difference in patterns of crack cocaine consumption and sexual risky behaviours between genders, thus indicating a need for gender-specific interventions in this population.