01.12.2017 | Research article | Ausgabe 1/2017 Open Access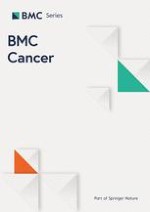 Genomic pathways modulated by Twist in breast cancer
Zeitschrift:
Autoren:

Farhad Vesuna, Yehudit Bergman, Venu Raman
Wichtige Hinweise
Electronic supplementary material
The online version of this article (doi:
10.​1186/​s12885-016-3033-3
) contains supplementary material, which is available to authorized users.
Abbreviations
RMA
Robust multi-array Average, qRT-PCR (quantitative reverse transcription polymerase chain reaction)
Background
Despite significant advancements in understanding the biology of breast cancer progression, there are still many aspects of this disease that are not well understood, such as the metastatic process, which is the largest cause of mortality in breast cancer patients. There has been a concerted effort to understand the mechanics of this process in order to provide new opportunities to design targeted interventions to inhibit or prevent metastatic progression. A number of in vitro and in vivo mouse preclinical models have been used to identify key components that are drivers of the metastatic process. However, given the heterogeneity of breast cancer and the relevance of the model used to the human disease, there are significant quantitative and qualitative differences between human breast tumors and preclinical mouse models. One possible alternative is to define gene-specific alterations and higher order pathways that are dysregulated both in human breast cancers and in preclinical mouse models and cell lines. If the dysregulated gene signatures identified from breast cancer patient samples can be functionally validated in cell lines and in xenograft models, this may help in understanding breast cancer progression. Simultaneously, if genetic changes that contribute to breast cancer progression can be catalogued using cell line and xenograft-based models, it may be possible to derive gene signatures that, at least partly, replicate the progression of breast cancer in humans. Importantly, this could be accomplished in cell lines that ordinarily do not express these genes. It may also be possible to altogether avoid mouse models in certain types of breast cancers if cell lines are demonstrated to be validated surrogates of the cancer.
In our quest to genetically define breast cancer progression, we identified the gene Twist (TWIST1), which promotes the metastatic process in humans. Twist is a transcription factor belonging to the basic helix-loop-helix (bHLH) family of proteins and is essential for normal vertebrate development [
1
–
3
]. Twist is overexpressed in breast [
4
,
5
], gastric [
6
], and prostate cancers [
7
], as well as in melanomas [
8
], gliomas [
9
], osteosarcomas [
10
], and rhabdomyosarcomas [
11
]. Functionally, Twist overexpression promotes breast cancer by increasing angiogenesis and chromosomal instability [
4
,
12
], and by downregulating E-cadherin [
13
] and estrogen receptor [
14
]. We have also demonstrated that Twist promotes the breast cancer stem cell phenotype by regulating CD24 [
15
]. Even though the functional roles of Twist in cancer biogenesis are well documented, there is, however, little evidence presented in the literature characterizing the global dysregulation of genes and pathways brought about as a direct consequence of Twist overexpression [
4
,
5
]. Here, we show by establishing a new mouse orthotopic xenograft model, that breast tumors overexpressing Twist are highly metastatic to the lungs. We also demonstrate that the genes and pathways altered in our Twist over expressing cell line and metastatic xenograft mouse model recapitulate some of the observations seen in human breast tumors. Our data establishes a new mouse model of metastatic breast cancer that can be used to test the efficacy of therapies for breast cancer treatment.
Methods
Cell lines and animal experiments
MCF-7 cell line was originally obtained from ATCC (Manassas, VA). MCF-7/Twist cell line was created earlier [
4
] and constitutively over-expresses Twist. One million MCF-7/Twist cells were injected into the second left mammary fat pad of female SCID mice which were 4–6 weeks old. Breast tumors were allowed to grow for a period of 2 months after which the tumors were resected in a sterile environment. MCF-7/Twist primary tumor explants were then grown in tissue culture till cell lines were obtained. Fibroblast contamination was removed by using low concentrations of G418 for short periods. After a further period of 2 months, mice were sacrificed and lungs were examined for metastases. Lungs were minced under sterile conditions and made into a single cell suspension by dispersing the tissue using collagenase and DNase I treatment. Single cells were then plated in cell culture dishes and expanded till enough MCF-7/Twist metastatic cells were obtained for RNA extraction. RNA was extracted from all cell lines in the early part of their growth for performing microarray analysis.
Microarray analysis
The RNA samples were converted into double stranded cDNA which was subsequently transcribed into biotinylated complementary RNA. After purification and fragmentation, the cRNA was hybridized to GeneChip Human Genome U133 Plus 2.0 array chips (Affymetrix, Santa Clara, CA), and scanned using an Affymetrix GeneChip Scanner 3000 with default parameters to obtain gene expression profiles. Affymetrix CEL file data was extracted and their data was normalized using RMA (Robust Multi-array Average), and averaged over biological replicates, creating the quantile-normalized log2 transcript signal values used in subsequent ANOVA analyses. Analysis was performed using Genomic Suite Software 6.6 (Partek, St. Louis, Missouri).
Genes whose expression differed by at least 1.5 fold from the median in at least 20% of the arrays were retained. We identified genes that were differentially expressed among the classes using a multivariate permutation test [
16
]. We used the multivariate permutation test to provide 90% confidence that the false discovery rate was less than 10%. The false discovery rate is the proportion of the list of genes claimed to be differentially expressed that are false positives. The multivariate permutation test is non-parametric and does not require the assumption of Gaussian distributions.
Hierarchical clustering analysis
To confirm the relationship between the various classes, we performed unsupervised hierarchical clustering of classes using the UPGMA (Unweighted Pair Group Method with Arithmetic Mean) method.
Volcano plots
To further study the gene expression differences among the different samples, we visualized the data by volcano plots. The log
2
fold-change in expression is seen on the x-axis with red depicting mRNAs that are up-regulated and green depicting mRNAs that are down-regulated. The y-axis depicts the -log
10
significance between the classes. The horizontal line depicts
P
 = 0.05 and values above were considered statistically significant.
Results
Discussion
Metastases are the single largest cause of deaths from all cancers. The currently accepted model states that metastases arise when over a period of time a sub population of cells from the primary tumor acquire genetic alterations that confer upon them selective advantages that allow them to metastasize [
26
]. This widely belief has been challenged earlier [
27
,
28
] and has recently come under increasing scrutiny due to microarray analysis of tumors and their associated metastasis [
23
,
29
]. These studies demonstrate that the so-called "gene signature" of metastatic tumors is not very different from primary tumors. This implies that the genetic alterations that lead to metastasis are acquired much earlier than is presently anticipated - perhaps during formation of the primary tumor itself. The lack of progress in treatment of metastases is partly caused by the scarcity of clinically relevant animal models of breast cancer and metastases [
30
,
31
].
We have earlier demonstrated that the Twist gene is involved in the progression of breast cancers towards a highly aggressive phenotype [
4
,
12
,
14
]. In this work, we over expressed Twist in non-metastatic MCF-7 and orthotopically implanted these cells in mouse mammary fat pads. After resecting the primary tumors, we monitored the animals for the development of metastatic lesions, primarily in lungs. Unlike other studies that directly assayed gene changes from primary and metastatic sites, we grew the cells out in plastic for 1–2 weeks before microarray analysis. This allows for us to lessen the impact of mouse cells that could have infiltrated the orthotopic tumors. Moreover, this also eliminates any fibroblast cells that could be carried over from the metastatic sites in lungs. To lessen batch variation, we used the same gene arrays (Affymetrix Human Genome HGU133 Plus 2.0) and the same core facility for all the work in this study. We also analyzed human breast cancers in our study. However, due to the limited sample size, our study was not powered enough to draw conclusions from this part of the study. Instead, we compared our Twist model with currently accepted human gene signature databases ([
23
–
25
,
32
].
As expected, our model showed a high species-dependent correlation. The primary and metastatic tumors clustered strongly both in PCA analysis as well as by unsupervised hierarchical clustering. Strong clustering was also seen in the breast cancer samples. The PCA distribution of MCF-7 and MCF-7/Twist showed a higher than expected degree of separation. This could be due to the very strong effect of Twist on the MCF-7 cell line, which becomes ER-negative after Twist overexpression [
14
]. Over time, as tumors establish in mice, the effects of Twist may be ameliorated due to selection pressure from the various other dysregulated pathways of tumor growth.
In our model, the largest number of genes were dysregulated in the metastatic tumor class followed by the primary tumors, and least in the MCF-7/Twist class. This was expected since one could deduce that metastatic breast tumors are genetically the furthest away from the parental MCF-7 cell line, which formed the baseline of all the comparisons. We also observed that a high number of genes were commonly dysregulated in the primary and metastatic tumors. However, we also observed that MCF-7/Twist cells had a higher number of genes in common with the metastatic tumor class as compared to the primary tumors. This would indicate that the MCF-7/Twist cell line in vitro was a better representative of the metastatic process in mice than the primary tumors. When comparing the classes for genes that were expressed in opposite directions, as expected, we only found a significant number of genes when MCF-7/Twist was compared with the primary and metastatic tumor classes (either together or singly). This was further corroborated by quantile plots, which clearly indicated the close relationship between the primary breast tumors and the metastasis.
When comparing our datasets with the van't Veer poor prognosis gene set, we observed that a large proportion of genes from all 3 classes overlapped with that dataset leading us to hypothesize that our model does recapitulate, in some measure, the progression of breast cancer in humans. Similarly, the Sotiriou gene set also exhibited a high degree of concordance with our dataset implying that the Twist model is a suitable model system for high-grade breast tumors. When comparing the Perou dataset of intrinsic sub-types of breast cancer, we observed that our datasets overlapped the most with the basal and HER-2 enriched datasets. A very low degree of overlap was seen with the Luminal A and Luminal B sub-types.
To model which biological functions and pathways were dysregulated by Twist overexpression, we employed IPA analysis. Overall, we saw an increase in transcription and translational activity, and involving genes related to cellular biogenesis and apoptosis. Also, enriched were genes in the protease family and extracellular matrix. This was expected since Twist is a master transcription factor for many pathways and is also involved in apoptosis and in modulating the extracellular matrix to cause invasion and metastasis.
Conclusions
In summary, we generated Twist-driven models of breast cancer progression, both in vitro and in vivo, that mimic the ontology of breast cancer formation and metastatic development in humans. These datasets will help in identifying Twist-associated dysregulated genes and pathways that can be targeted to prevent or decrease breast cancer metastases. Importantly, our work provides evidence that gene-specific functions can be ascertained by using preclinical models that can be associated with the ontogeny of human breast cancer formation and progression.
Acknowledgements
We would also like to thank Connie Talbot Jr. (JHMI Microarray Core) for his support in microarray analysis.
Funding
This study was supported by the National Institutes of Health by grants R01CA131250 and R01CA140226 to VR.
Availability of data and materials
Authors' contributions
FV devised the study concept, acquired the data, interpreted and visualized the data, and drafted and revised the manuscript. YB performed the experiments. VR devised the study, interpreted the data, and drafted and revised the manuscript. All authors approved the final manuscript.
Competing interests
The authors declare that they have no competing interests.
Consent for publication
Not applicable.
Ethics approval and consent to participate
Animals were studied under protocols approved by the Johns Hopkins University Animal Care and Use Committee.
Open Access
This article is distributed under the terms of the Creative Commons Attribution 4.0 International License (
http://​creativecommons.​org/​licenses/​by/​4.​0/​
), which permits unrestricted use, distribution, and reproduction in any medium, provided you give appropriate credit to the original author(s) and the source, provide a link to the Creative Commons license, and indicate if changes were made. The Creative Commons Public Domain Dedication waiver (
http://​creativecommons.​org/​publicdomain/​zero/​1.​0/​
) applies to the data made available in this article, unless otherwise stated.