01.12.2017 | Debate | Ausgabe 1/2017 Open Access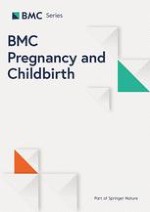 Geographic information system for improving maternal and newborn health: recommendations for policy and programs
Zeitschrift:
Autoren:

Yordanos B. Molla, Barbara Rawlins, Prestige Tatenda Makanga, Marc Cunningham, Juan Eugenio Hernández Ávila, Corrine Warren Ruktanonchai, Kavita Singh, Sylvia Alford, Mira Thompson, Vikas Dwivedi, Allisyn C. Moran, Zoe Matthews
Abbreviations
CRVS
Civil Registration and Vital Statistics
DHIS2
District Health Information System 2
DHS
Demographic and Health Surveys
EmONC
Emergency Obstetric and Newborn Care
GIS
Geographic Information System
HMIS
Health Management Information Systems
ICD
International Classification of Disease
MCSP
Maternal and Child Survival Program
MDG5
Millennium Development Goal
MDSR
Maternal Death Surveillance and Response
MNH
Maternal and Newborn Health
SDG
Sustainable Development Goal
SPA
Service Provision Assessment
UNFPA
United Nations Population Fund
USAID
United States Agency for International Development's
WHO
World Health Organization
Background
This article offers recommendations for how mapping and Geographic Information System (GIS) applied to maternal and neonatal health data could potentially be used as part of the broader efforts for ending preventable maternal and newborn mortality. These recommendations were generated from a technical consultation on reporting and mapping maternal and neonatal deaths that was held in Washington, DC from January 12 to 13, 2015 and hosted by the United States Agency for International Development's (USAID) global Maternal and Child Survival Program (MCSP) Approximately 72 participants from over 25*
1
global health organizations, government agencies, donors, universities, and other groups participated in the meeting.
The meeting placed emphases on how improved use of mapping could contribute to the post-2015 United Nation's Sustainable Development Goals (SDGs), agenda in general and to contribute to better maternal health outcomes in particular. The Millennium Development Goal of reducing maternal mortality ratio by 75% (MDG5) was not achieved by the 2015 deadline, despite substantial progress toward advancing the health and well-being of women over the past decade. Global focus has now shifted to achievement of the SDGs which similarly propose to improve maternal health and reduce mortality to less than 70 per 100,000 live births by and reduce neonatal mortality to at least 12 per 1,000 live births in 2030 [
1
]. Achieving these goals will require national maternal and newborn health (MNH) programs to address underlying, localized inequalities [
2
]. Researchers and policy makers alike are therefore calling for more equitable improvement in MNH, specifically addressing hard-to-reach populations at sub-national levels [
3
].
Data visualization using mapping and geospatial analyses play a significant role in addressing the emerging need for improved spatial investigation at subnational scale through 1) mapping key MNH service provision indicators as well as associated determinants; 2) analyzing geographic access to MNH services e.g., access to emergency obstetric care (EmOC); and 3) modeling potential actions to identify how best to increase such access to maternal and neonatal health services [
4
]. This correspondence identifies key challenges and recommendations so GIS may be better applied to maternal health programs in resource poor settings. The challenges and recommendations can be broadly grouped into three categories: 1-ancillary geospatial and MNH data sources, 2-technical and human resources needs and 3- community participation.
Ancillary geospatial and MNH data sources
Critical to any geospatial enquiries at national or sub-national level are accurate, up to date, and reliable geospatial data including both ancillary geospatial data and health data. Ancillary data includes population estimates, subnational boundaries, roads and rivers, etc. Health data can be separated into non-routine data such data from surveys, and routine data (e.g., from health information systems, health facility registries, maternal death surveillance and response systems, and vital registry systems). Whether examining access to health facilities or predicting skilled birth attendance, the local environment plays a critical role in influencing MNH. As such, close attention must be paid to the types of databases used in analysis, as well as geographical division and time of data collection.
Key technical and human resources recommendations for producing high quality action-oriented maps of maternal health data in low resource settings
One key technical recommendation that was emphasized during the technical consultation meeting was a need for mapping beyond maternal mortality. That includesspatial distribution of life saving interventions such as access to emergency services and skilled birth attendants, in addition to mapping maternal mortality. Previous and ongoing work with geographical approaches related to the health and survival of women has been presented by Ebener et al. [
4
]. Beyond mapping mortality distribution, GIS has largely been used for monitoring and reporting progress of maternal health interventions and quantifying access to facilities and care [
4
]. An example for utilizing GIS for non-mortality mapping has linked the State of the World's Midwifery findings with GIS to ensure fair distribution of services and priority for the worst off [
8
]. Similarly, Mexico's experience of mapping met-need for EmOC (an indicator that measures the proportion of women who need emergency obstetric care that actually receive it) at micro regional scales helps identify geographic areas of low utilization. This has facilitated identification of geographic areas that may require attention or further investigation in order to ensure use of quality EmOC services (Fig.
1
). Mapping availability, accessibility and coverage of EmOC in Mozambique, Ethiopia, Ghana, Burkina Faso, Cambodia, Laos, Malawi, Philippines are some of the ongoing activities at present [
4
]. Other countries such as Bangladesh and Haiti have used GIS not only to map out facilities and compare need with services, but also to create a live geographically referenced system that monitors quality and results of local and national health services in real time [
28
,
29
].
×
In addition to high quality data, the institutional capacity to perform geospatial analyses, including efforts to improve human resource availability for mapping maternal and newborn data in low and lower-middle income countries are needed. Yet while the past decade has seen substantial growth in the availability of free and open source software and high resolution geospatial data, human resource constraints remain a challenge limiting the use of geospatial tools in low and lower-middle income countries. Current global capacity building efforts targeted at low/low-middle income countries include developing mapping training curricula and building mapping capacity of local decision makers, facilitating practical sessions with mentorship and peer learning, linking maternal and newborn health programs with national statistics and mapping agencies or other sectors with GIS capacity, and supporting access to and utilization of user-friendly mapping tools that allow decision makers to routinely view their data from spatial perspectives. Some of the global responses for mapping capacity building include initiatives by DHS and MEASURE Evaluation. They have developed sets of guidance documents for using geospatial data for global health and training material for open source QGIS software. MEASURE Evaluation has also created a self-directed course on using geographic approaches to manage, analyze, and leverage spatial data effectively when planning, monitoring, and evaluating health sector programs [
30
]. WHO has developed a software that operates on ArcGIS platform to assess access to services (AccessMod).
Community participation
It is known that both the development and use of high quality maps should involve community engagement and participation [
31
,
32
]. Recent practices of participatory mapping have facilitated monitoring real-time data for mapping, supported interpretation of spatial analysis results, and fostered ownership and decision making by the communities engaged [
31
,
33
]. The significant roles of community health workers and volunteers that improve health service delivery in low and middle income countries have the potential to be utilized for mapping maternal and neonatal health information [
34
]. Involving community health workers in mapping is also more cost effective and facilitates local decision making [
35
,
36
]. Most importantly, participatory mapping of maternal and newborn data that is openly communicated with the public throughout the process ensures social accountability and continuous feedback.
Participatory mapping through the web offers great potential for creating some of the higher resolution community level ancillary data like roads that can be used for assessing access to maternal health services. This will still require some training for community stakeholders, who could potentially be community health workers, or other personnel living or working in the communities being mapped. Open mapping standards and technologies that allow for these participatory processes already exist [
37
] and could be used to enhance the poor spatial data infrastructures that characterize most low and middle income countries.
Conclusion
In summary, the January 2015 technical consultation meeting discussed the future priorities and recommended actions for using GIS to contribute to better maternal health outcomes with ten top recommendations summarized under Fig.
2
. The meeting highlighted that GIS holds substantial potential for supporting efforts to end preventable maternal and newborn deaths. Realizing this potential will require improved access to high quality MNH data at needed resolutions for decision makers at multiple levels, increased understanding of and skills in using both the software and the maps for planning and implementing MNH programs, and consistent involvement of the community-in the mapping process as well as in the use of high resolution maps. The MNH Network is an informal group of professionals working in data visualization for maternal and newborn health. This network will continue to coordinate and collaborate to ensure this work is incorporated into the post-2015 development agenda.
×
Acknowledgment
The authors would like to acknowledge all meeting participants who significantly contributed by sharing their country specific and global experiences as well as their insights for future directions.
Funding
This manuscript is based on a workshop funded by USAID. The views expressed in this paper reflect the views of the authors and do not necessarily reflect those of the US Government or USAID.
Availability of data and materials
There was no primary data collection.
Authors' contributions
Result summary and manuscript development: YBM, BR, TM, MC, JEHA, CWR, KS, SA, MT, VD, ACM, ZM. Manuscript review: YBM, BR, TM, MC, JEHA, CWR, KS, SA, MT, VD, ACM, ZM. All authors read and approved the final manuscript.
Competing interests
The authors declare that they have no competing interests.
Consent for publication
The manuscript does not involve human subjects.
Ethics approval and consent to participate
The manuscript does not involve human subjects and hence does not need ethical approval.
Declaration
"The views expressed in this paper reflect the views of the authors and do not necessarily reflect those of the US Government or USAID".
Open Access
This article is distributed under the terms of the Creative Commons Attribution 4.0 International License (
http://​creativecommons.​org/​licenses/​by/​4.​0/​
), which permits unrestricted use, distribution, and reproduction in any medium, provided you give appropriate credit to the original author(s) and the source, provide a link to the Creative Commons license, and indicate if changes were made. The Creative Commons Public Domain Dedication waiver (
http://​creativecommons.​org/​publicdomain/​zero/​1.​0/​
) applies to the data made available in this article, unless otherwise stated.
Footnotes
1
List of organization that participated in the technical meeting: African Union Commission
AMDD, Mailman School of Public Health, Columbia University, Children's Investment Fund Foundation, Data Act Lab AB, Facultad de Medicina, Universidad de Antioquia, FHI 360, Independent, INDEPTH Network, Jhpiego, LSHTM, MCSP (partners from JSI, JHPIEGO, ICF), UNC Chapel Hill, MHTF, NICHD, NIH, Population Council, Simon Fraser University, The Demographic and Health Surveys Program, UNFPA, UNICEF, University of Aberdeen, University of British Columbia, Vancouver Canada, University of Southampton, University Research Co. LLC/USAID ASSIST Project, USAID/USAID GeoCenter, WHO/PAHO.