01.12.2010 | Review | Sonderheft 1/2010 Open Access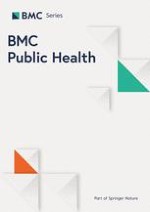 Global health security and the International Health Regulations
Zeitschrift:
Autoren:

Jon Kim Andrus, Ximena Aguilera, Otavio Oliva, Sylvain Aldighieri
Wichtige Hinweise
Competing interests
None of the authors have a conflict of interest.
Authors' contributions
Dr. Andrus is the primary author, and as such wrote the paper and provided the backup reference documentation. Dr. Aguilera helped develop the oral slide presentation that was subsequently used as an outline for the text of the paper and contributed to technical reviews of the first drafts of the paper. Drs. Oliva and Aldighieri provided technical input and contributed to the editing and technical reviews of the paper.
Abstract
Global nuclear proliferation, bioterrorism, and emerging infections have challenged national capacities to achieve and maintain global security. Over the last century, emerging infectious disease threats resulted in the development of the preliminary versions of the International Health Regulations (IHR) of the World Health Organization (WHO). The current HR(2005) contain major differences compared to earlier versions, including: substantial shifts from containment at the border to containment at the source of the event; shifts from a rather small disease list (smallpox, plague, cholera, and yellow fever) required to be reported, to all public health threats; and shifts from preset measures to tailored responses with more flexibility to deal with the local situations on the ground. The new IHR(2005) call for accountability. They also call for strengthened national capacity for surveillance and control; prevention, alert, and response to international public health emergencies beyond the traditional short list of required reporting; global partnership and collaboration; and human rights, obligations, accountability, and procedures of monitoring. Under these evolved regulations, as well as other measures, such as the Revolving Fund for vaccine procurement of the Pan American Health Organization (PAHO), global health security could be maintained in the response to urban yellow fever in Paraguay in 2008 and the influenza (H1N1) pandemic of 2009-2010.