01.08.2011 | Review | Ausgabe 4/2011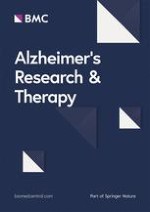 Globalization of Alzheimer's disease clinical trials
Zeitschrift:
Autoren:

Jeffrey Cummings, Robert Reynders, Kate Zhong
Wichtige Hinweise
Competing interests
JC has provided consultation to Abbott, Acadia, Acerra, ADAMAS, Anavex, Astellas, Avanir, Baxter, Bristol-Myers Squibb, Eisai, Elan, EnVivo, Forest, Genentech, GlaxoSmithKline, Janssen, Lilly, Lundbeck, Medivation, Medtronics, Merck, Merz, Neurokos, Novartis, Pfizer, Prana, QR, Sonexa, Takeda, and Toyama pharmaceutical companies. JC has also provided consultation to Bayer, Avid, GE, MedAvante, Neurotrax, and UBC. JC owns stock in ADAMAS, Prana, Sonexa, MedAvante, Neurotrax, Neurokos, and QR pharma. JC has acted as a speaker for Eisai, Forest, Janssen, Novartis, Pfizer and Lundbeck. JC owns the copyright of the Neuropsychiatric Inventory and has provided expert witness consultation regarding olanzapine and ropinerol. KZ has consulted for Healthcare Communications Group, Baxter and Pfizer Pharmaceuticals. RR has no disclosures.
Abstract
Alzheimer's disease (AD) therapies are increasingly being tested in global clinical trials. A search of ClincalTrials.gov revealed that of 269 currently active trials, 28% are currently being conducted in the United States; the majority of trials and the majority of trial sites are ex-US. The US has the largest number of trial sites of any single country; cumulatively, nearly half of all sites are outside the US. The US conducts more trials in all phases of drug development but has a greater proportion of phase 3 trials. The increasing importance of global participants in clinical trials emphasizes the importance of considering the ethnic and international factors that may influence trial outcome. The International Conference on Harmonization guidelines divide ethnic factors that may affect drug development into intrinsic and extrinsic influences. These include language, cultural factors, educational levels, the general level of health and standard of care, as well as nutrition and diet. Ethnic influences on pharmacokinetics are known for some metabolic pathways. The biology of AD may also differ among the world's populations. The frequency of the apolipoprotein e4 allele, a major risk factor for AD, differs internationally. Genetic variations might also affect inflammatory, excitotoxic, and oxidative components of AD. Diagnostic standards and experience vary from country to country. Levels of practitioner training and experience, diagnostic approaches to AD, and attitudes regarding aging and AD may differ. Experience and sophistication with regard to clinical trial conduct also vary within and between countries. Experience with conducting the necessary examinations, as well as the linguistic and cultural validity of instrument translations, may affect trial outcomes. Operational and regulatory aspects of clinical trials vary and provide important barriers to seamless conduct of multiregional clinical trials. Collection and testing of biological samples, continuous provision of drug substance, and protection of the integrity of supply lines may be difficult in some international circumstances. Attention to these potential influences on clinical trials will determine the success of global drug development programs and the utility of global trials for developing new AD therapeutics.