01.12.2016 | Research | Ausgabe 1/2016 Open Access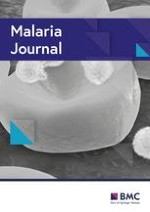 Glucose-6-phosphate dehydrogenase deficiency prevalence and genetic variants in malaria endemic areas of Colombia
Zeitschrift:
Autoren:

Sócrates Herrera Valencia, Iván Darío Ocampo, María Isabel Arce-Plata, Judith Recht, Myriam Arévalo-Herrera
Abstract
Background
Glucose 6-phosphate dehydrogenase (G6PD) is an enzyme involved in prevention of cellular oxidative damage, particularly protecting erythrocytes from haemolysis. An estimated 400 million people present variable degrees of inherited G6PD deficiency (G6PDd) which puts them at risk for developing haemolysis triggered by several risk factors including multiple drugs and certain foods. Primaquine (PQ) is a widely used anti-malarial drug that can trigger haemolysis in individuals with G6PDd. Intensification of malaria control programmes worldwide and particularly malaria elimination planning in some regions recommend a more extensive use of PQ and related drugs in populations with different G6PDd prevalence. This is a preliminary study to assess the prevalence of G6PDd in representative malaria endemic areas of Colombia by measuring G6PD phonotype and genotypes.
Methods
Volunteers (n = 426) from four malaria endemic areas in Colombia (Buenaventura, Tumaco, Tierralta and Quibdo) were enrolled. Blood samples were drawn to evaluate G6PD enzymatic activity by using a quantitative G6PD test and a subset of samples was analysed by PCR–RFLP to determine the frequency of the three most common G6PD genotypic variants: A−, A+ and Mediterranean.
Results
A total of 28 individuals (6.56 %) displayed either severe or intermediate G6PDd. The highest prevalence (3.51 %) was in Buenaventura, whereas G6PDd prevalence was lower (<1 %) in Tierralta and Quibdo. G6PD A alleles were the most frequent (15.23 %) particularly in Buenaventura and Tumaco. Overall, a high frequency of G6PD A− genotype, followed by A+ genotype was found in the analysed population.
Conclusions
G6PDd based on enzymatic activity as well as G6PD A allelic variants were found in malaria-endemic populations on the Pacific coast of Colombia, where most of malaria cases are caused by
Plasmodium vivax
infections. These infections are treated for 14 days with PQ, however there are no official reports of PQ-induced haemolytic crises. Further assessment of G6PDd prevalence in malaria endemic areas in Colombia is crucial in view of possible mass drug administration for malaria elimination in these regions, as well as implementation of appropriate G6PDd diagnostic methods.