01.12.2018 | Research | Ausgabe 1/2018 Open Access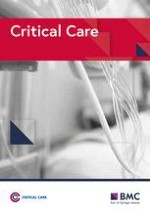 Glycaemic control targets after traumatic brain injury: a systematic review and meta-analysis
Zeitschrift:
Autoren:

Jeroen Hermanides, Mark P. Plummer, Mark Finnis, Adam M. Deane, Jonathan P. Coles, David K. Menon
Wichtige Hinweise
Electronic supplementary material
Jeroen Hermanides and Mark P. Plummer contributed equally.
Jonathan P. Coles and David K. Menon are senior authors and contributed equally.
Abbreviations
CER
Comparative effectiveness research
GOSE
Extended Glasgow Outcome Scale
RCT
Randomised controlled trial
Background
Hyperglycaemia occurs frequently in the early phase following traumatic brain injury (TBI) and is associated with poor outcomes [
1
–
3
]. While marked acute hyperglycaemia appears to be toxic, the magnitude of the elevation in blood glucose required to cause harm remains uncertain. The pathogenesis of "stress hyperglycaemia" is broadly thought to represent a complex interplay between endogenous catecholamines, cytokines and activation of the hypothalamic-pituitary-adrenal axis resulting in excessive cortisol secretion and induction of gluconeogenesis [
4
]. This is further exacerbated by therapeutic interventions such as the administration of exogenous catecholamines and steroids, and any underlying insulin resistance or impaired insulin secretion [
4
]. Putative pathophysiological mechanisms by which hyperglycaemia may worsen TBI outcome include promotion of oxidative stress pathways and induction of neuroinflammation [
5
].
Current management of hyperglycaemia in TBI involves the use of short-acting insulin administered as a continuous intravenous infusion, titrated to maintain systemic blood glucose within target ranges that have been derived from randomised controlled trials in general medical or surgical intensive care unit (ICU) populations. The seminal single-centre study by Van den Berghe et al. resulted in a paradigm shift in the approach to blood glucose management in the critically ill, based on their finding that targeting intensive glycaemic control (4.4–6.1 mmol/L) reduced mortality in a surgical ICU population, even though there was an increased incidence of hypoglycaemia [
6
]. While there was considerable uptake of this regimen, subsequent multi-centre randomised controlled trials confirmed a higher incidence of severe hypoglycaemia with intensive glycaemic control [
7
–
9
] and refuted the initial observations by identifying a substantial increase in mortality with intensive blood glucose control [
10
].
It has been suggested that patients with TBI represent a unique subgroup of critically ill patients who have heightened susceptibility to both hyperglycaemia and hypoglycaemia [
11
,
12
]. Accordingly, the results of randomised controlled trials in heterogeneous cohorts of critically ill patients may not be applicable to this population. The importance of considering patients with TBI as a distinct population is emphasized by the publication of subgroup analyses of patients with TBI from the aforementioned large randomised controlled trials [
13
,
14
]. A comprehensive overview of blood glucose control focussed on the TBI population has never been performed and there are no contemporary guidelines for the optimal glycaemic range in this population [
15
]. Accordingly, we performed a systematic review and meta-analysis to determine whether intensive insulin therapy is associated with improved neurological outcomes and reduced mortality in TBI.
Methods
Protocol and registration
Study eligibility criteria
Eligible studies were randomised controlled trials comparing intensive with conventional glycaemic control in adult patients (age > 16 years) with TBI requiring admission to a critical care unit. The cut-off for intensive glycaemic control was defined as those studies aiming for "normal values" (< 7.0 mmol/L) [
19
]. Conventional glucose control was defined as either moderate (upper limit of target range < 10 mmol/L) or liberal (upper limit of target range ≥ 10 mmol/L) in line with the "Normoglycemia in intensive care evaluation and surviving using glucose algorithm regulation" (NICE-SUGAR) trial [
20
]. Studies reported in any language were considered without publication date restriction. Paediatric studies, animal studies and observational, quasi-randomised or cross-over studies were excluded.
Search strategy
We performed an unrestricted electronic database search in Medline (via Ovid®), Embase (via Ovid®) and the Cochrane Central Register of Controlled Trials (CENTRAL) from their inception date until 15 November 2016. Search details are provided in Additional file
1
. After merging the searches in EndNote® (X7) and removing any duplicates, JH and MPP independently screened the titles and abstracts of all identified studies. Full texts of relevant studies were then evaluated for eligibility. Reference lists of retrieved papers were also reviewed to identify potentially eligible studies not captured in the primary search. If a sub-analysis was reported, the original paper from the main study was retrieved. Discrepancies between the investigators were discussed and, if unresolved, JPC and DKM were consulted. A translator was consulted to assist with papers published in a foreign language.
Data collection
Extracted data included study characteristics (author, publication year, country, design, funding source and sample size), patient characteristics (demographics, diabetes mellitus status), intervention and comparator parameters (target range, duration of intervention, additional treatment), outcomes and results (definition of hypoglycaemia, definition of poor neurological outcome, definition of infective complications, follow-up time). If relevant data were not reported, the corresponding author was contacted and a response awaited for 2 weeks. Thereafter a reminder was sent and a reply awaited for a further 4 weeks.
Bias assessment
Two reviewers (JH and MPP) independently and in duplicate assessed risk of bias among included studies using the Cochrane risk-of-bias tool [
21
]. The following domains were assessed: selection bias, performance bias, detection bias, attrition bias, reporting bias and other bias. A funnel plot was planned to assess bias if including > 10 studies.
Outcome measures
Primary outcomes included:
1.
ICU, in-hospital, 30-day and 90-day mortality (dichotomous)
2.
2, Poor neurological outcome as defined by the author (dichotomous)
3.
Mild and severe hypoglycaemia as defined by the author (dichotomous)
4.
Infective complications (dichotomous, i.e. wound infection, central nervous system (CNS) infection, pneumonia, sepsis/bacteraemia, cystitis/urine tract infection; defined using criteria used by the authors).
At least one of these outcomes had to be reported for inclusion in the final analysis.
Data analysis
Primary analysis for the listed outcomes was performed as pairwise meta-analyses using the intensive and conventional groups as defined in the respective studies. Given the intrinsic differences in study design, outcome definitions and target glycaemic ranges employed, data were pooled and meta-analyses performed using random effects models, with effect estimates presented as relative risk (RR) and 95% confidence interval (95% CI). Heterogeneity was estimated by the
I
2
-statistic. A secondary network meta-analysis was performed, based upon the target ranges intensive (< 7.0 mmol/L), moderate (< 10 mmol/L) and liberal (≥ 10 mmol/L); with the moderate and liberal groups compared by an adjusted indirect treatment comparison (AITC) method [
22
]. For consistency in direction of relative effects, the primary meta-analyses were performed with intensive control as the reference group. All analyses were performed in Stata MP 14.2.
Results
Discussion
Conclusions
Intensive glycaemic control does not reduce mortality in patients with TBI but greatly increases the risk of hypoglycaemia. A signal toward improved neurological outcome with intensive glycaemic control in patients post TBI warrants investigation. This may be best undertaken using safer approaches to glycaemic control that reduce the risk of hypoglycaemia, using stratified blood sugar targets that take account of physiological heterogeneity in patients with TBI.
Acknowledgements
Not applicable
Funding
This project has received funding from the European Union's Horizon 2020 research and innovation programme under the Marie Sklodowska-Curie grant agreement No 656690. Dr Coles and professor Menon were funded by the Neuroscience Theme of the NIHR Cambridge Biomedical Reseach Centre.
Availability of data and materials
The datasets used and/or analysed during the current study are available from the corresponding author on request.
Authors' information
Not applicable
Ethics approval and consent to participate
Not applicable
Consent for publication
Not applicable
Competing interests
The authors declare that they have no competing interests.
Publisher's Note
Springer Nature remains neutral with regard to jurisdictional claims in published maps and institutional affiliations.
Open Access
This article is distributed under the terms of the Creative Commons Attribution 4.0 International License (
http://​creativecommons.​org/​licenses/​by/​4.​0/​
), which permits unrestricted use, distribution, and reproduction in any medium, provided you give appropriate credit to the original author(s) and the source, provide a link to the Creative Commons license, and indicate if changes were made. The Creative Commons Public Domain Dedication waiver (
http://​creativecommons.​org/​publicdomain/​zero/​1.​0/​
) applies to the data made available in this article, unless otherwise stated.