01.12.2016 | Research article | Ausgabe 1/2016 Open Access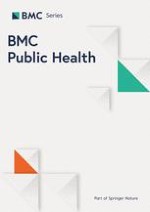 Greek health professionals' perceptions of the HPV vaccine, state policy recommendations and their own role with regards to communication of relevant health information
Zeitschrift:
Autoren:

Christina Karamanidou, Kostas Dimopoulos
Wichtige Hinweise
Competing interests
The authors declare that they have no competing interests.
Authors' contributions
CK – design of paper, preparation of first draft, KD – comments on draft. Both authors read and approved the final manuscript.
Authors' information
Kostas Dimopoulos, PhD is a Professor of Learning Materials at the University of Peloponnese. Christina Karamanidou, PhD is a health psychologist and a post-doctoral research fellow at the University of Peloponnese.
Abstract
Background
Every year in Europe 60,000 women develop cervical cancer and 30,000 die from the disease. HPV vaccines are currently believed to constitute an important element of cervical cancer control strategy. Currently in Greece, the HPV vaccine is given on demand after prescription by a healthcare professional. Health care professionals' role is key as they are in a position to discuss HPV vaccination with parents, adolescents and young women. This study is aiming to explore health care professionals' perceptions of the HPV vaccine, state policy recommendations and their own role with regards to communication of relevant health information.
Methods
This was an in-depth, qualitative study, employing a stratified, purposeful sampling. Fifteen face-to-face, semi-structured interviews were conducted with health care professionals from a variety of disciplines: pediatrics, obstetrics and gynecology, infectious diseases, pharmacy, dermatology, general practice. Thematic qualitative analysis was used to analyze participants' accounts.
Results
Five major themes were identified: health care professionals' perceptions towards the HPV vaccine (recognition of importance, concerns about safety, effectiveness and impact of long-term use), animosity between medical specialties (territorial disputes among professional bodies, role advocacy, role limitations), health care professionals' perceptions of the public's attitudes (effects of cultural beliefs, health professionals' attitudes, media and family), the role of the state (health policy issues, lack of guidance, unmet expectations) and their own role (provision of health information, sex education).
Conclusions
Health professionals' concerns, lack of role definition and uniform information provision have led to territorial disputes among professional bodies and distrust among different medical specialties. Positive and negative judgements deriving from a multitude of sources have resulted in the confusion of the general public, as manifested by low vaccination rates. Due to the lack of clear regulation of vaccination prescription, administration and mode of delivery, factors such as lack of knowledge, cultural beliefs and personal attitudes have shaped the vaccination landscape. These factors have neither been explored nor addressed prior to the initiation of this public health effort and as such there is an evident less than efficient use of resources.