01.12.2017 | Debate | Ausgabe 1/2017 Open Access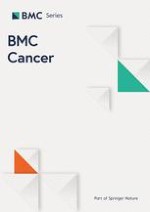 Growth, progression and chromosome instability of Neuroblastoma: a new scenario of tumorigenesis?
Zeitschrift:
Autor:

Gian Paolo Tonini
Abbreviations
PGD
Preimplantation genetic diagnosis
Background
Neuroblastoma
Neuroblastoma, a pediatric cancer, is still a great challenge for oncologists because more than 60% of patients with metastatic disease are not surviving after 5 years from diagnosis. Although a huge amount of clinical and biological data is available, the tumorigenesis of this cancer is largely obscure. The present paper is addressing to stimulate the debate to the tumorigenesis of Neuroblastoma.
Neuroblastoma present as a clinical and biological heterogeneous tumor of embryonic origin that arises from primitive neural crest cells (NCCs) [
1
]. In about half of the patients this cancer onset as a localized tumor, and their 5-year survival rate ranges between 70% and 98%. The remaining patients present with metastatic stage 4 or stage 4S disease. The latter occurs in approximately 8% of all patients, who are neonates or infants. Usually, these patients have a good outcome. Conversely, stage 4 patients who show an aggressive disease phenotype, have a 5-year survival rate between 30% and 35% [
1
,
2
].
Genome-wide studies have demonstrated that the clinical course of Neuroblastoma is greatly influenced by the presence of copy number variations (CNVs) [
3
–
6
]. Numerical CNVs is observed with gain or loss of entire chromosome whereas structural CNVs include gain or loss of partial chromosome. Indeed, many differences in CNVs between localized and metastatic tumors have been reported [
4
,
7
,
8
]. Localized tumors display several numerical and few structural CNVs, whereas aggressive metastatic tumors are characterized by a high number of structural CNVs and a low number of numerical CNVs [
9
–
11
]. The manner in which CNVs occur during the development of this tumor type is still unknown. The embryonic origin of Neuroblastoma suggests that chromosomal damage is an early event in fetal life. Actually, genomic analyses of tumors in infant patients have revealed several numerical CNVs, which indicate that additional chromosome copies in tumor cells appear very early in the lives of these patients [
10
,
12
,
13
]. We can then argue that chromosome mis-segregation may occur early in embryogenesis when NCCs migrate to their final destination.
Since tumors of patients with good survival outcomes primarily have numerical CNVs, while tumors of stage 4 patients with poor outcomes show several structural CNVs, it is acceptable the association between chromosomal structural damage and tumor development and progression. The high number of numerical and structural chromosome disorders observed in Neuroblastoma cells suggests that chromosome instability (CIN) is playing a pivotal role in the tumorigenesis of this tumor type.
Although the CIN is a hallmark of cancer, it has not been extensively explored in Neuroblastoma. Today, a vast amount of genomic data is available, and thus, it would benefit us to turn our attention to the early phases of Neuroblastoma development.
The present report suggests that CIN plays a crucial role in Neuroblastoma tumorigenesis and that CIN characterizes the earliest events in tumor development.
Main text
Conclusions
Neuroblastoma: a CIN disease
Acknowledgements
The author thanks Simona Coco and Carlo Zanon to elaborate the data and drew the figures and Paola Scaruffi for the revision of the manuscript and her suggestions.
Funding
The work has been supported by Fondazione Italiana per la Lotta al Neuroblastoma.
Availability of data and materials
No databases available.
Author contribution
The author conceived the study and wrote the manuscript.
Competing interests
The author declares that have not competing interest.
Consent for publication
Not applicable.
Ethics approval and consent to participate
The study was conducted in accordance with the Declaration of Helsinki and Good Clinical Practice (2001/20/CE and Guardian of Privacy #85, March 1st, 2012). The use of Italian Neuroblastoma Register (RINB) data was approved by Institutional Ethical Committee with decree #211, resolution #2424, June 2003. The author thanks Riccardo Haupt and Govanni Erminio for providing neuroblastoma data from the RINB.
Open Access
This article is distributed under the terms of the Creative Commons Attribution 4.0 International License (
http://​creativecommons.​org/​licenses/​by/​4.​0/​
), which permits unrestricted use, distribution, and reproduction in any medium, provided you give appropriate credit to the original author(s) and the source, provide a link to the Creative Commons license, and indicate if changes were made. The Creative Commons Public Domain Dedication waiver (
http://​creativecommons.​org/​publicdomain/​zero/​1.​0/​
) applies to the data made available in this article, unless otherwise stated.