01.12.2012 | Research article | Ausgabe 1/2012 Open Access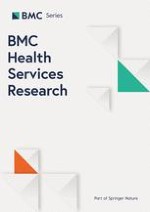 Has Vietnam Health care funds for the poor policy favored the elderly poor?
Zeitschrift:
Autoren:

Nguyen Xuan Thanh, Lars Lindholm
Wichtige Hinweise
Competing interests
The authors declare that they have no competing interests.
Authors' contributions
NXT designed the study, analyzed and interpreted the data, participated in drafting, and revised the manuscript. LL contributed to conception and design of study, acquisition and interpretation of data, and drafted the manuscript. Both authors read and approved the final manuscript.
Abstract
Background
The elderly population is increasing in Vietnam. Access to health services for the elderly is often limited, especially for those in rural areas. User fees at public health care facilities and out-of-pocket payments for health care services are major barriers to access. With the aim of helping the poor access public health care services and reduce health care expenditures (HCE), the Health Care Funds for the Poor policy (HCFP) was implemented in 2002. The aim of this study is to investigate the impacts of this policy on elderly households.
Methods
Elderly households were defined as households which have at least one person aged 60 years or older. The impacts of HCFP on elderly household HCE as a percentage of total expenditure and health care utilization were assessed by a double-difference propensity score matching method using panel data of 3,957 elderly households in 2001, 2003, 2005 and 2007, of which 509 were classifies as "treated" (i.e. covered by the policy). Variables included in a logistic regression for estimating the propensity scores to match the treated with the control households, were household and household-head characteristics.
Results
In the first time period (2001–2003) there were no significant differences between treated and controls. This can be explained by the delay in implementing the policy by the local governments. In the second (2001–2005) and third period (2001–2007) the utilizations of Communal Health Stations (CHS) and go-to-pharmacies were significant. The treated were using CHS and pharmacies more between 2001 and 2007 while control households decreased their use.
Conclusion
The main findings suggest HCFP met some goals but not all in the group of households having at least one elderly member. Utilization of CHS and pharmacies increased while the change in HCE as a proportion of total expenditures was not significant. To some extent, private health care and self-treatment are replaced by more utilization of CHS, indicating the poor elderly are better off. However, further efforts are needed to help them access higher levels of public health care (e.g. district health centers and provincial/central hospitals) and to reduce their HCE.