01.12.2016 | Research | Ausgabe 1/2016 Open Access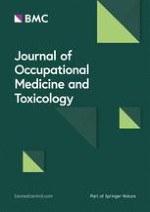 Health behaviour, health status and occupational prospects of apprentice nurses and kindergarten teachers in Germany: a cross-sectional study
Zeitschrift:
Autoren:

Tanja Wirth, Agnessa Kozak, Grita Schedlbauer, Albert Nienhaus
Abstract
Background
Apprentices in human service professions are exposed to emotional and physical stresses in their workplaces. Moreover, they are in the vulnerable phase of becoming an adult. Their lifestyle and health therefore seem to be particularly unstable. This study aims to evaluate and compare the health behaviour, health status and occupational prospects of apprentices in nursing and early childhood education and to identify factors associated with their physical and mental health.
Methods
A cross-sectional study based on self-administered questionnaires was carried out at eight vocational schools in Hamburg, Germany. Four hundred two apprentice geriatric nurses, hospital nurses and kindergarten teachers/assistants participated (response rate: 99 %). Apprentices were compared in terms of their physical activity, dietary patterns, cigarette and alcohol consumption, body mass index, self-rated health, previous diseases, job satisfaction and occupational prospects. Factors associated with the participants' musculoskeletal or mental disorders were identified using logistic regression.
Results
Around 33 % of apprentice geriatric nurses and kindergarten teachers/assistants were overweight or obese. Fifty-five percent of geriatric nurses were smokers. Job satisfaction was lowest among hospital nurses. More than one third of the apprentices suffered from musculoskeletal or mental disorders. The ages of 23–26 years and mental disorder were associated with musculoskeletal disorders (OR 3.1, 95 % CI 1.4–6.7; OR 1.8, 95 % CI 1.1–3.1). Being an apprentice in early childhood education was associated with an increased chance of mental disorder (OR 2.9, 95 % CI 1.4–6.0). Additionally, musculoskeletal disorders, self-efficacy and irritation were associated with mental disorder.
Conclusions
Differences between the occupational groups indicate the need for specific work-related health promotion for apprentices at an early stage in their careers. Future projects should focus on the implementation and evaluation of these measures.