01.12.2018 | Study protocol | Ausgabe 1/2018 Open Access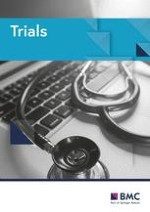 HEALTH: laparoscopic supracervical hysterectomy versus second-generation endometrial ablation for the treatment of heavy menstrual bleeding: study protocol for a randomised controlled trial
Zeitschrift:
Autoren:

Kevin Cooper, Kirsty McCormack, Suzanne Breeman, Jessica Wood, Neil W. Scott, Justin Clark, Jed Hawe, Robert Hawthorn, Kevin Phillips, Angela Hyde, Alison McDonald, Mark Forrest, Samantha Wileman, Graham Scotland, John Norrie, Siladitya Bhattacharya, for the HEALTH Study Group
Wichtige Hinweise
Electronic supplementary material
Abstract
Background
Heavy menstrual bleeding (HMB) is a common problem affecting approximately 1.5 million women in England and Wales with a major impact on their physical, emotional, social and material quality of life. It is the fourth most common reason why women attend gynaecology outpatient clinics and accounts for one-fifth of all gynaecology outpatient referrals. Initial treatment in primary care is medical - either by means of oral or injected medication or the levonorgestrel-intrauterine system (Mirena®). If medical treatment fails then surgical treatment can be offered, either endometrial ablation (EA), which destroys the lining of the cavity of the uterus (endometrium), or hysterectomy, i.e. surgical removal of the uterus.
While effective, conventional hysterectomy is invasive and carries a risk of complications due to injury to other pelvic structures. The procedure can be simplified and complications minimised by undertaking a 'supracervical' hysterectomy where the cervix is left in situ and only the body of the uterus removed. Recent advances in endoscopic technologies have facilitated increased use of laparoscopic supracervical hysterectomy (LASH) which can be performed as a day-case procedure and is relatively easy for the surgeon to learn.
HEALTH (Hysterectomy or Endometrial AbLation Trial for Heavy menstrual bleeding) aims to address the question 'Is LASH superior to second generation EA for the treatment of HMB in terms of clinical and cost effectiveness?'
Methods/Design
Women aged < 50 years, with HMB, in whom medical treatment has failed and who are eligible for EA will be considered for trial entry. We aim to recruit women from approximately 30 active secondary care centres in the UK NHS who carry out both surgical procedures. All women who consent will complete a diary of pain symptoms from day 1 to day 14 after surgery, postal questionnaires at six weeks and six months after surgery and 15 months post randomisation. Healthcare utilisation questions will also be completed at the six-week, six-month and 15-month time-points.
Discussion
Measuring the comparative effectiveness of LASH vs EA will provide the robust evidence required to determine whether the new technique should be adopted widely in the NHS.
Trial registration
International Standard Randomised Controlled Trials,
ISRCTN49013893
. Registered on 28 January 2014.