01.12.2011 | Research article | Ausgabe 1/2011 Open Access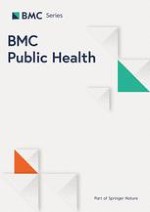 Health related quality of life among Iraqi immigrants settled in Malaysia
Zeitschrift:
Autoren:

Aqil M Daher, Hisham S Ibrahim, Thaaer M Daher, Ali k Anbori
Wichtige Hinweise
Competing interests
The authors declare that they have no competing interests.
Authors' contributions
AMD conceived the study, collected the data and performed statistical analysis and drafted the manuscript. HSI participated to conceive and design the study, collected the data and helped to draft the manuscript. TMD and AKA participated in data collection and manuscript drafting. All authors have read and approved the final manuscript.
Background
Most information about immigration and health has come from studies carried out in the developed countries where refugees sought a new home. These studies have mainly emphasized on the predictors of HRQOL and sought a comparison with the native population to determine the effect of immigration on HRQOL.
Very few studies have actually documented information on the health of migrants to less developed or developing countries. In this regard, there is very little research carried out on the health aspects of Iraqi immigrant population and there is an extreme paucity of literature on the subject. We strongly felt it as a necessity to prepare a database of the Iraqi immigrants in Malaysia, which would be of use in future evaluation.
Understanding HRQOL is critical in order to track and improve the health of the poor, vulnerable population to reduce the health care disparities. The aim of this study is therefore to assess the HRQOL among a sample of Iraqis living in Malaysia
Methods
Sample size calculation
We estimated that 252 subjects are adequate to detect a mean difference of 5 in any subscales of SF 36 with standard deviation of 21 at alpha of 0.05 with power of 0.8.
The sample size was increased up to 300 to allow for non response.
Sampling method
Participants were selected by simple random sampling using Epi Info 6 software from a sampling frame consisting of a list of registered immigrants with their residence and email addresses obtained from the Iraqi embassy.
Participants
This cross sectional study was conducted between September 2009 and April 2010 in which we recruited a sample of 300 Iraqi immigrants in Malaysia. Criteria for inclusion were: Adult aged 18 and above and able to read and write Arabic.
The participants were contacted personally and were informed about the aims of the study and that the participation is voluntary. Also they were informed that the results of the study will be used for publication and no personal data will be revealed. Questionnaires were only distributed to those who had consented to participate in the study. There were 47 subjects who did not respond to the questionnaire. The analysis of their characteristic showed that there was no significant difference from the respondents except in regard to gender where the proportion of males who did not respond was slightly higher than females, but still not significant.
Instrument and procedures
A translated Arabic version of the MOS 36-Item Short Form Health Survey (SF-36) was used in this study [
22
]. This questionnaire is widely used in many countries and has been translated into many languages and proved to be valid and reliable.
The Arabic version was used in Arabic speaking countries where certain items were modified in order to fit more closely into the Arabic context, and consistent with the inherent norms of Arabic societies, which share almost the same socio-cultural norms [
23
,
24
].
The SF-36 Health Survey contains 36 items that taps eight health concepts: physical functioning (PF), role limitations due to physical health problems (REP), bodily pain (BP), general health (GH), vitality (VT), social functioning (SF), role limitations due to emotional problems (REE) and mental health (MH).
Majority of the participants were given the questionnaire in person and those living in distant places, the questionnaire was delivered by email. The questionnaire was self-administered and participants were also requested to provide information relating to their age, sex, occupation, marital status and educational level.
Statistical analyses
All data were entered and analyzed using SPSS version 16. Descriptive statistics were calculated for all variables. Numerical variables were summarized as a mean ±SD and categorical variables summarized by frequency and percentage.
Independent samples t test was used to compare the mean between two groups and ANOVA for comparing the mean of more than two groups. Multiple Linear Regression (MLR) was performed to control for confounding variables. Significance level was set at 0.05.
Scoring of SF 36
The SF 36 was scored according to the recommendation by Ware JE [
25
].
The SF-36 items describing the eight health concepts were transformed into a score of 0 -100 and the items scale averaged to obtain a subscale score. Physical Component Summary (PCS) and Mental Component Summary (MCS) were computed by averaging the values of the respective subscales. A higher score indicates higher levels of function and better health.
Ethical Approval
This study was approved by the research ethics committee of Management and Sciences University (MSU).
Results
Women had significantly lower scores than men in three of the physical components, namely; PF (p = 0.018), GH (p = 0.04) and BP (p = 0.018) and overall lower PCS (p = 0.014).
Although participants with lower education had lower scores in most of the eight subscales, only MH was significantly associated with education (p = 0.036).
Those in employment had significantly higher PF score (p = 0.038) whereas the unemployed had the highest MH score (p = 0.017) compared to other work groups. Regarding marital status, it was found that those who were married had high scores in REE (p = 0.008), MH (p = 0.001) and MCS (p = 0.008).
Discussion
To our knowledge, this is the first study assessing HRQOL among the Iraqi community residing outside Iraq. The major objective of this study was to determine the perception of the Iraqi immigrants about their quality of life within the Malaysian context. Quality of life as a measurement can identify groups with physical or mental health problems and provide a guide to intervention and follow-up evaluation.
It might be argued that the two different methods used to distribute the questionnaire might have influenced the results as clarification could be better sought by the respondents when the questionnaire is distributed by hand than by email. However, this was not the case as recipients in both situations had equal access to the researcher and generally there was very little clarification sought by the respondents. For both these methods, answering the questionnaire nevertheless imposed cognitive demands on the respondents equally, whereby the respondent had to have reading and comprehension skills and be literate in reading the language of the questionnaire.
The final MLR model showed that significant association is only present between gender and PCS and between marital status and MCS.
In spite of the absence of objective evidence about the effect of the new environment, the data from this study suggests that Iraqi migrants in Malaysia have a relatively moderate QOL and enjoy the same living conditions as the Malaysians. They have an almost equal access to health care as the Malaysians, though they may incur some additional costs unless they are employed by the Malaysian Government.
Although the data has provided a first database of its kind of Iraqis living in Malaysia, there are however a number of limitations evident both in the study and its interpretation. Firstly, the lack of studies of HRQOL in the Iraqi population in Iraq limited the comparison between Iraqi immigrants in Malaysia with Iraqis living in Iraq.
Secondly, data on chronic illnesses and smoking habits among Iraqi immigrants were not collected because incorrect or under reporting of such variables might compromise the results.
Thirdly, generalization of the result might have been affected by the exclusion of those who were not registered with the Iraqi embassy.
Lastly a cross sectional study does not reflect change in HRQOL unless repeated at a different point of time.
Conclusions
It appears that Iraqi immigrants in Malaysia have HRQOL scores that might be considered to indicate a relatively moderate HRQOL, which like in other studies, is influenced by gender and marital status. We hope that this study provokes the interest of researcher inside Iraq to assess the HRQOL among the Iraqi population, which will be of great value as no published data are so far available.
Without the availability of data from Iraq it is not possible to determine if the migration to Malaysia has had a positive or negative impact on the HRQOL of Iraqi immigrants.
Further studies assessing the factors affecting quality of life among Iraqi migrants are needed. We recommend future studies to include other factors that play a role in HRQOL of migrants, especially ethnic differences, coping with new environment and job and financial security.
Acknowledgements
The authors would like to thank Professor Dr Than Winn, Professor of Biostatistics and Epidemiology from the Faculty of Medicine, MAHSA University College and Dr Ahmed Samir Al-Naaimi from Baghdad Medical College for reviewing the manuscript critically. In addition, we would like to thank all participants who responded to the questionnaire
This article is published under license to BioMed Central Ltd. This is an Open Access article distributed under the terms of the Creative Commons Attribution License (
http://​creativecommons.​org/​licenses/​by/​2.​0
), which permits unrestricted use, distribution, and reproduction in any medium, provided the original work is properly cited.
Competing interests
The authors declare that they have no competing interests.
Authors' contributions
AMD conceived the study, collected the data and performed statistical analysis and drafted the manuscript. HSI participated to conceive and design the study, collected the data and helped to draft the manuscript. TMD and AKA participated in data collection and manuscript drafting. All authors have read and approved the final manuscript.