01.12.2018 | Research article | Ausgabe 1/2018 Open Access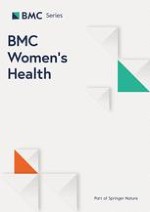 Health related quality of life of gynaecologic cancer patients attending at Tikur Anbesa Specialized Hospital (TASH), Addis Ababa, Ethiopia
Zeitschrift:
Autoren:

Birhanu Abera Ayana, Shiferaw Negash, Lukman Yusuf, Wendemagegnhu Tigeneh, Demewoz Haile
Abstract
Background
Being diagnosed with gynaecologic malignancy certainly will have different sequelae which can hamper quality of life (QOL).This study aimed to assess health related quality of life (HRQOL) among gynaecologic cancer patients attending at Tikur Anbesa Specialized Hospital (TASH), Addis Ababa, Ethiopia.
Methods
This study employed facility-based cross-sectional study design on 153 gynaecological cancer patients attending TASH using the Amharic version of the European Organization for Research and Treatment of Cancer Quality of Life Core Questionnaire (EORTC QLQ-C30). We used descriptive statistics, independent t test and one way analysis of variance (ANOVA) in statistical analysis.
Results
The mean Global Health Status (GHS) was 40.95(SD ± 24.35) and of the functional scores, social function was most affected (42.26, SD ± 32.08), whereas cognitive function is the least affected domain (mean = 88.21, SD ± 18.49). The highest score on the symptom scores was found to be financial difficulties (mean = 64.76, SD ± 32.43) followed by pain (mean = 55.12, SD ± 29.64) and fatigue (mean = 53.97, SD ± 28.54); the lowest score on the contrary was scored for diarrhea (mean = 1.19, SD ± 7.38). As stage increases there was a statistically significant reduction in GHS (
p
 = 0.005) and in all functional score domains except the physical and emotional function. Advancement in stage of the disease has also affected significantly the symptom score domains except financial difficulties, nausea /vomiting and diarrhea. Patients who never went to school have scored a statistically significant lower score in GHS, physical function, role function and social function (
p
 < 0.05).
Conclusion
GHS, social function, financial difficulties, pain and fatigue were the most affected domains; however, cognitive function and diarrhea were less affected components of HRQOL of gynaecologic cancer patients. Place of residence, educational status, marital status, payment type, cancer type and stage of the disease were associated with different quality of life scores.