30.07.2016 | Original Paper | Ausgabe 8/2017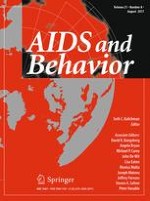 Health Services Use and HIV Prevalence Among Migrant and National Female Sex Workers in Portugal: Are We Providing the Services Needed?
Zeitschrift:
Autoren:

Sónia Dias, Ana Gama, Marta Pingarilho, Daniel Simões, Luís Mendão
Abstract
This cross-sectional bio-behavioral survey conducted with 853 female sex workers (FSW) aimed to examine differences in use of HIV health services, testing and prevalence among migrant and national FSW. A quarter of undocumented FSW had never used National Health Service (NHS) and 15 % never tested for HIV, significantly more than nationals (p < 0.001 and p = 0.024, respectively). HIV infection was self-reported by 11.9 % of nationals, 1.8 % of documented and 0.8 % of undocumented migrants (p < 0.001). The HIV rapid test was reactive in 13.6 % of undocumented, 8.0 % of nationals and 2.3 % of documented. A higher proportion of migrants were unaware of their positive serostatus compared to nationals. Ever had HIV testing was less likely among undocumented, who never used the NHS and who didn't know where to go if suspected being HIV-infected. Promoting early diagnosis with linkage to care among migrant FSW should be supported, while developing health services better tailored to their needs.
Resumen
Una encuesta transversal biocomportamental fue realizada con una muestra de 853 trabajadoras sexuales (TS) con el objetivo de examinar diferencias en el uso de servicios de salud del VIH, test y prevalencia entre TS migrantes y nacionales. Un cuarto de las TS indocumentadas nunca utilizaron el Servicio Nacional de Salud (SNS) y el 15 % nunca fueron testadas respecto al VIH, porcentajes significativamente superiores a las observadas para las nacionales (p < 0.001 y p = 0.024, respectivamente). La infección por VIH fue auto reportada por 11.9 % de las nacionales, 1.8 % de las migrantes documentadas y 0.8 % de las indocumentadas (p < 0.001). El test rápido del VIH fue reactivo para un 13.6 % de las indocumentadas, 8.0 % de las nacionales y 2.3 % de las documentadas. Una proporción mayor de migrantes desconocía su serostatus positivo en comparación con las nacionales. El test del VIH fue menos frecuente entre las indocumentadas, quien nunca utilizó el SNS y quien no sabía dónde recurrir si sospechaba estar infectada por el VIH. Promover un diagnóstico precoz en conexión con los cuidados en TS migrantes debe ser respaldado mientras se desarrollan servicios de salud mejor adaptados a sus necesidades.