01.12.2018 | Review | Ausgabe 1/2018 Open Access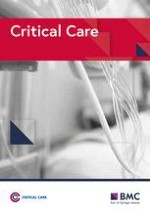 Hemodynamic effects of acute hyperoxia: systematic review and meta-analysis
Zeitschrift:
Autoren:

Bob Smit, Yvo M. Smulders, Johannes C. van der Wouden, Heleen M. Oudemans-van Straaten, Angelique M. E. Spoelstra-de Man
Wichtige Hinweise
Electronic supplementary material
Abbreviations
CABG
Coronary artery bypass graft
FIO2
Fraction of inspired oxygen
PaO2
Arterial partial pressure of oxygen
SEM
Standard error of the mean
SVR
Systemic vascular resistance
Background
In critical care and emergency medicine, oxygen is frequently administered to ensure satisfactory oxygen delivery to organs. To correct or prevent hypoxia, oxygen is often supplemented superfluously which may lead to hyperoxia (a higher than normal arterial partial pressure of oxygen (P aO 2)).
Both negative and positive clinical consequences are ascribed to hyperoxia. It is associated with increased intensive care unit (ICU) mortality [
1
–
3
] and increased myocardial [
4
] and cerebral infarction size [
5
]. However, hyperoxia has also been associated with beneficial effects such as improved organ function after cardiac arrest [
6
] and, in animal models, hyperoxia has been shown to induce a redistribution of blood flow to vital organs [
7
,
8
].
The cardiovascular effects of oxygen could play an important role in the aforementioned clinical outcomes. Reported hemodynamic effects include peripheral vasoconstriction and reduced cardiac output (CO) [
9
]. These effects may exacerbate pre-existing perfusion disturbances and, therefore, reduce tissue oxygen delivery [
10
]. On the other hand, hyperoxic peripheral vasoconstriction may improve circulatory shock, potentially reducing the need for fluid and vasopressor resuscitation [
11
,
12
].
The magnitude of hyperoxia-induced hemodynamic alterations is currently unclear, as is the generalizability of the effects to different types of patients. In this systematic review and meta-analysis, we aim to provide an overview of the evidence of changes in hemodynamics and oxygen delivery induced by oxygen supplementation in healthy volunteers and patients with cardiovascular disease or sepsis.
Methods
Search strategy
We searched PubMed and EMBASE for eligible studies published up to March 2017. The search query consisted of various keywords related to the domains of hemodynamics, hyperoxia, and humans (Additional file
1
). These separate domains were combined with the AND operator. References of included studies were screened for publications that were not identified in the search.
Study selection
Studies were screened in three separate phases. Phase 1 consisted of screening based on title by one of the authors (BS); obviously irrelevant articles were excluded. During phase 2, two authors (BS, AMESdM) selected articles based on the abstract for full text screening in phase 3. Inclusion criteria were studies with adults that investigated the effect of hyperoxia induced by short-term (< 6 h) inhalation of oxygen on systemic hemodynamic parameters (heart rate (HR), mean arterial pressure (MAP), CO, stroke volume (SV), systemic vascular resistance (SVR), and oxygen delivery (DO 2)) in comparison with normoxia. For studies with healthy volunteers, normoxia was defined as a fraction of inspired oxygen (F IO 2) of 21%. For studies with patients, a higher baseline F IO 2 was accepted before hyperoxia induction. Studies had to report on a combination of heart rate and stroke volume or cardiac output, or on oxygen delivery. We excluded studies involving hyper- or hypobaria, chronic lung disease, sleep disorders (e.g., apnea studies), resuscitation (e.g., use of oxygen after cardiac arrest), pregnancy or childbirth, and changes in the inspired gas fraction other than oxygen and long-term hyperoxia (> 6 h). Studies on the effect of hyperoxia during exercise were included only if they contained data during rest. We did not include studies measuring solely lung, retinal, or brain parameters.
Data extraction
We extracted the following data from each study: the first author's last name, publication year, number of subjects, method of oxygen administration, main measurement method for cardiac indices, F
I
O
2
, P
a
O
2
, and exposure time. For the parameters of interest (HR, SV, CO, MAP, SVR, DO
2
) we extracted the mean and standard deviation (SD) or standard error of the mean (SEM) during normoxia and hyperoxia, correlation coefficients, and change from baseline along with SD/SEM where available. Both indexed and unindexed parameters (e.g., cardiac output and cardiac index) were extracted. If sufficient patient-level data were reported, missing parameters were calculated with conventional formulae [
13
]. If a study investigated multiple oxygen dosages, we included only the highest dose in this analysis. If measurements were made at multiple timepoints, we extracted the data from the timepoint that was closest to that of the mean of other studies.
Risk of bias
For the assessment of the risk of bias of the included studies, we used a modified version of a quality assessment tool for pre-post studies without a control group (see Additional file
2
) [
14
]. The tool consists of 11 questions which pertain to the presence of an adequate description of the study objective, study population, sample size calculation, intervention and its verification, the application of randomization, the stability of the study subjects, possible carry-over effects, participant blinding, assessor blinding, and, finally, statistics and statistical tests. Possible answers were "yes" (low risk of bias), "no" (high risk of bias), "uncertain" (uncertain risk of bias) and "not applicable".
Data synthesis and analysis
Effect sizes of the individual studies are presented as the ratio of means (RoM) with 95% confidence intervals (CIs) [
15
], adjusted for correlated measurements (see Additional file
3
), and were pooled by a random effects model [
16
]. For ease of interpretation, we converted RoM to percentage change (%) using the following formula: (RoM – 1) × 100. Due to the obvious health differences between volunteers and patients, studies with either population were analyzed separately. Heterogeneity was assessed by the
I
2
statistic and is reported along with its 95% CI [
17
]. For studies that did not report correlation coefficients between pre- and post-test measurements, we imputed the average correlation coefficient from other studies. A sensitivity analysis was performed to test the influence of the imputed coefficients. The likelihood of publication bias was assessed by visual inspection of the funnel plot for studies measuring CO. All calculations were made with Microsoft Excel [
18
]. Graphs were made using Graphad Prism 7.0 (GraphPad Software, Inc., La Jolla, USA).
Results
Discussion
In this systematic review and meta-analysis, we found that hyperoxia does not increase systemic oxygen delivery in healthy volunteers, heart failure patients, or septic patients. Hyperoxia reduces cardiac output and increases systemic vascular resistance, and slightly increases mean arterial pressure in healthy volunteers or nonhospitalized cardiovascular-compromised patients. In patients with sepsis, hyperoxia does not seem to effect central hemodynamics.
Conclusion
The present meta-analysis evaluating pre-post studies shows that there is no evidence supporting the belief that oxygen supplementation in the absence of hypoxemia increases systemic oxygen delivery. Combined with potentially significant decreases in cardiac output and increases in systemic vascular resistance in cardiac-compromised patients, we discourage superfluous oxygen supplementation.
Acknowledgements
We would like to thank Dr. Friedrich for his help with the ratio of means analysis.
Funding
The authors received no specific funding for this work.
Availability of data and materials
The datasets used and/or analyzed during the current study are available from the corresponding author on reasonable request.
Ethics approval and consent to participate
Not applicable.
Consent for publication
Not applicable.
Competing interests
The authors declare that they have no competing interests.
Publisher's Note
Springer Nature remains neutral with regard to jurisdictional claims in published maps and institutional affiliations.
Open Access
This article is distributed under the terms of the Creative Commons Attribution 4.0 International License (
http://​creativecommons.​org/​licenses/​by/​4.​0/​
), which permits unrestricted use, distribution, and reproduction in any medium, provided you give appropriate credit to the original author(s) and the source, provide a link to the Creative Commons license, and indicate if changes were made. The Creative Commons Public Domain Dedication waiver (
http://​creativecommons.​org/​publicdomain/​zero/​1.​0/​
) applies to the data made available in this article, unless otherwise stated.