01.12.2018 | Research | Ausgabe 1/2018 Open Access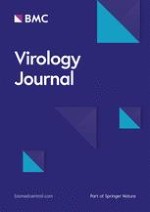 Hepatitis B infection and preeclampsia among pregnant Sudanese women
Zeitschrift:
Autoren:

Mohamed A. Ahmed, Manal E. Sharif, Duria A. Rayis, Abubakr M. Nasr, Ishag Adam
Abstract
Background
Previous published studies have reported conflicting results of association between hepatitis B virus (HBV) infection and preeclampsia. There was no published data on HBV and preeclampsia in Africa including Sudan. The aim of the present study was to investigate the association between HBsAg seropositivity and preeclampsia.
Methods
A case –controls study (200 women in each arm) was conducted at Saad Abualila Maternity Hospital, Khartoum, Sudan.
The cases were women with preeclampsia and the controls were healthy pregnant women. Socio-demographic characteristics were gathered using questionnaire and HBsAg was investigated using an ELISA.
Results
There was no significant difference between the cases and the controls in their age, parity, residence, education and blood groups. The majority of the cases were mild preeclampsia (159; 79.5%).
In comparison with the controls, a significantly higher number of the cases were HBsAg seropositive [30 (15.0%) vs.12 (6.0%),
P
 = 0.005]. In binary regression women with HBsAg seropositive were at higher risk of preeclampsia than women who were HBsAg seronegative (OR = 2.86, 95%, CI = 1.41–5.79,
P
 = 0.003).
Conclusion
In the current study HBsAg seropositivity is associated with preeclampsia. Preventive measure should be implemented.