01.12.2017 | Research article | Ausgabe 1/2017 Open Access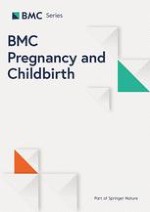 High sero-prevalence of hepatitis B virus and human immunodeficiency virus infections among pregnant women attending antenatal clinic at Temeke municipal health facilities, Dar es Salaam, Tanzania: a cross sectional study
Zeitschrift:
Autoren:

Joel Manyahi, Yohannes Msigwa, Francis Mhimbira, Mtebe Majigo
Abstract
Background
Hepatitis B virus (HBV) and Human immunodeficiency virus (HIV) infection in pregnancy is associated with direct effect of pregnancy and potential viral transmission from mother to newborn. In Tanzania very little in known on prevalence of HBV infection and their associated factors among pregnant women in lower health facilities. The main objective of the study was to determine the prevalence of HBsAg, HIV and HBV-HIV co-infection among pregnant women attending antenatal clinics in Dar es Salaam.
Methods
This cross sectional study was conducted in three Temeke municipal health-care facilities between May 2014 and June 2014. A total of 249 pregnant women attending antenatal clinic (ANC) were consecutively enrolled in the study. A data collection tool was used to extract socio-demographic characteristics from ANC card. Commercial ARCHITECT® ci4100™ was used to assess HBsAg status and liver function (Alanine amino-transferase (ALAT). HIV status was determined by anti-HIV antibody test.
Results
Of 249 pregnant women enrolled the median age was 25 years (IQR 22–30) and most of them were married (72.4%). The overall prevalence of HBsAg and HIV were 8.03% (95% CI: 5.0–12.1%) and 17.2% (95% CI: 12.8–22.5%), respectively. HBV/HIV co-infection rate was 2.8% (95% CI; 1.3–5.4%). HBsAg positive rate was significantly high in women who were HIV positive (
p
 < 0.05). Being employed /student were less associated with HBV infection (aOR 0.35, 95% CI 0.13–0.95). Only 3 (15%) of pregnant women with HBsAg positive had abnormal ALAT.
Conclusions
High prevalence of HBV and HIV infections among pregnant women were reported in this setting thus calls for the national expansion of the integration of prevention of mother-to-child transmission (PMTCT) services for HBV infection.