01.12.2015 | Research article | Ausgabe 1/2015 Open Access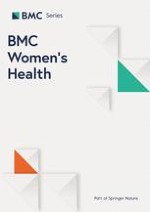 Histories of forced sex and health outcomes among Southern African lesbian and bisexual women: a cross-sectional study
Zeitschrift:
Autoren:

Theo Sandfort, M Somjen Frazer, Zethu Matebeni, Vasu Reddy, Ian Southey-Swartz, Southern African Lesbian and Bisexual Women Research Team
Wichtige Hinweise
Competing interests
The authors declare that they have no competing interests.
Authors' contributions
TS, MSF, ZM, VR, ISS, and SALBWRT all participated in the study design. Data collection was conducted by SALBWRT, supported by TS, ZM, VR, ISS. TS and MSF conducted the statistical analyses and drafted the manuscript. All authors read and approved the final manuscript.
Abstract
Background
Experiences of forced sex have been shown to be prevalent in Southern Africa. Negative outcomes of forced sex have been documented in general populations of women and men and include alcohol abuse, drug use, mental health problems, mental distress, sexual health problems and poor overall health. This study is the first to examine experiences of forced sex and associated health problems among lesbian and bisexual women in Southern Africa.
Methods
This study is based on data collected as part of a collaborative endeavor involving various Southern African community-based organizations. Lesbian and bisexual women in four Southern African countries participated in a cross-sectional survey, for a total study sample of 591.
Results
Nearly one-third of participants had been forced to have sex at some time in their lives. Thirty-one percent of all women reported to have experienced forced sex at least once in their life: 14.9% reported forced sex by men only; 6.6% reported forced sex by women only; 9.6% had had forced sexual experiences with both men and women. Participants experienced forced sex by men as more serious than forced sex by women; forced sex by women was more likely to involve intimate partners compared to forced sex by men. Participants who experienced forced sex by men were more likely to report drug problems, mental distress and lower sense of belonging. Forced sex by women was associated with drinking problems and mental distress. Having experienced forced sex by both men and women was associated with lower sense of belonging to the LGBT community, drug use problem and mental distress.
Conclusions
The findings indicate that forced sex among Southern African women is a serious issue that needs further exploration. Clinicians should be made aware of the prevalence and possible consequences of forced sex among lesbian and bisexual women. Policies and community interventions should be designed to address this problem.