01.12.2018 | Research Article | Ausgabe 1/2018 Open Access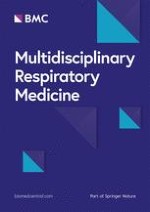 Home exercise improves the quality of sleep and daytime sleepiness of elderlies: a randomized controlled trial
Zeitschrift:
Autoren:

Glauber Sá Brandão, Glaucia Sá Brandão Freitas Gomes, Glaudson Sá Brandão, Antônia A. Callou Sampaio, Claudio F. Donner, Luis V. F. Oliveira, Aquiles Assunção Camelier
Abstract
Background
Aging causes physiological changes which affect the quality of sleep. Supervised physical exercise is an important therapeutic resource to improve the sleep of the elderlies, however there is a low adherence to those type of programs, so it is necessary to implement an exercise program which is feasible and effective. The study aimed to test the hypothesis that a semi-supervised home exercise program, improves sleep quality and daytime sleepiness of elderlies of the community who present poor sleep quality.
Methods
This was a randomized controlled trial study, conducted from May to September 2017, in Northeastern Brazil, with elderlies of the community aging 60 years old or older, sedentary, with lower scores or equal to 5 at the Pittsburgh Sleep Quality Index (PSQI) and without cognitive decline. From one hundred ninety-one potential participants twenty-eight refused to participate, therefore, one hundred thirty-one (mean age 68 ± 7 years), and 88% female, were randomly assigned to an intervention group - IG (home exercise and sleep hygiene,
n
 = 65) and a control group - CG (sleep hygiene only,
n
 = 66). Sleep assessment tools were used: PSQI, Epworth sleepiness scale (ESS) and clinical questionnaire of Berlin. The level of physical activity has been assessed by means of International Physical Activity Questionnaire adapted for the elderly (IPAQ) and Mini-Mental State Examination for cognitive decline. All participants were assessed before and after the 12-week intervention period and, also, the assessors were blind.
Results
The IG showed significant improvement in quality of sleep with a mean reduction of 4.9 ± 2.7 points in the overall PSQI (
p
 < 0.01) and in all its 7 components of evaluation (
p
 < 0.05), and improvement of secondary endpoint, daytime sleepiness, a decline of 2.8 ± 2.2 points in the ESS (p < 0.01).
Conclusion
Our results suggest that semi-supervised home exercise is effective in improving the quality of sleep and self-referred daytime sleepiness of sedentary elderlies of the community who presented sleep disorders.
Trial registration
Ensaiosclinicos.gov.br process number:
RBR-3cqzfy
.